Who wants to settle for boring veggies when you can jazz up your meal with our fabulous 6 Healthy Salad and Dressing Recipes that will make your taste buds dance with joy!
There's no need to stick to the usual lettuce, cucumber, and tomato for a family side salad. Get ready to create a tantalizing and vibrant side dish by jazzing up the plethora of colorful and diverse salad veggies at your disposal!
These irresistible favorites will have you coming back for more, time and time again.
Each salad below has it's own (easy to make) dressing that you can whip up in minutes.
Why Make Your Own Salad Dressings?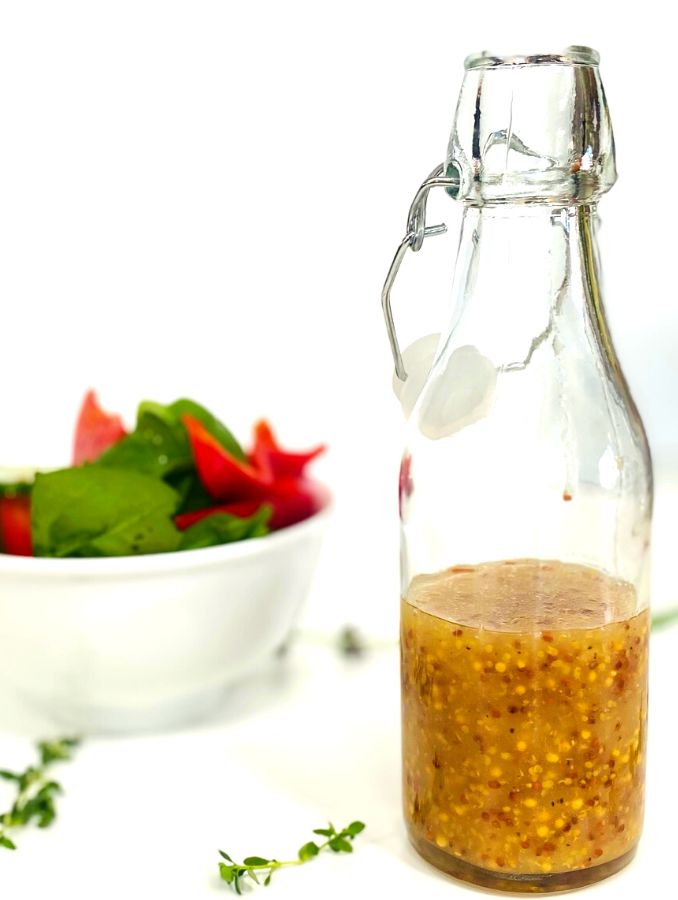 When you make your own dressing, you know exactly what's going into it and can adjust the flavors to suit your taste. Homemade dressings are also incredibly easy to make and don't take much time at all.
Say goodbye to store-bought dressings packed with unhealthy additives, preservatives, and sneaky added sugars. Not to mention, they can really break the bank!
Necessary Kitchen Equipment You'll Need For the Dressings
Mason Jar or Airtight Container
Most of the times a jar is all you'll need to mix up your salad ingredients.
Whisk and bowl
For thicker style dressings the whisk comes in handy.
 Blender or food processor  for Green Goddess Salad
For dressing made with nuts and large amounts of fresh herbs like the Green Goddess dressing we whip out the blender. (super easy and quick).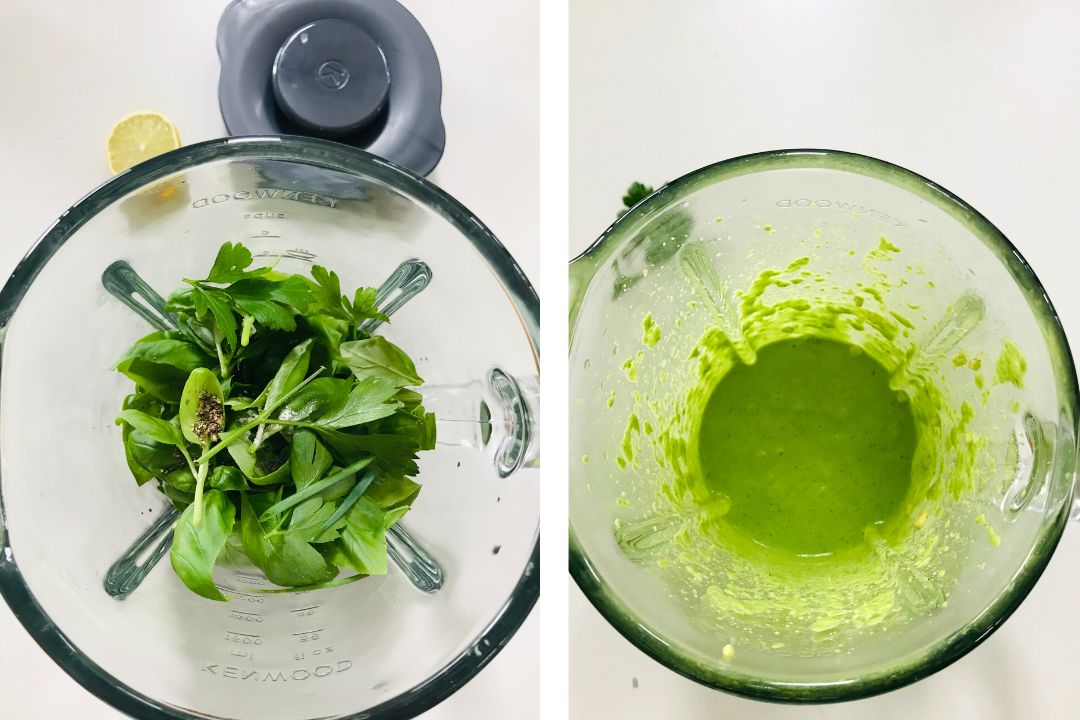 Essential Ingredients for Healthy Salad Dressings
Oils – Olive Oil, Avocado oil (often used when a flavorless oil is needed) and sesame oil for the real Asian flavour taste.
Vinegar – I love to use rice wine vinegar as it's not overpowering but still with a little zing.  Though red wine, apple cider and white wine vinegar are often my go to's as well.
Fresh Citrus Fruit Juice – lime and lemon are awesome for adding that citrusy twang.
Greek Yogurt or Sour Cream – Greek yoghurt has it's very own tangy freshness while sour cream is more of a rounded out flavour or use a vegan option if you like too.
Maple Syrup or Honey – While honey is our go to most of the time maple is another lovely option.
Spices – The usual salt and pepper are often in the mix but turmeric, onion and garlic powder are great flavour adds too.
Herbs – Love love love using fresh herbs.  The aroma from freshly cut mint, coriander and dill is awesome.  Though dried herbs often kick butt too.  Dried dill in our  tzatziki recipe is perfect.
1. Mexican Pasta Salad with Lime Vinaigrette Dressing
This Mexican Pasta Salad with Lime Vinaigrette Dressing makes a generous family sized bowl of veggie goodness with that Mexican flavour. Loaded with corn, sweet capsicums, salty olives, fresh coriander, black beans and crunchy shallots topped with a beautiful Lime Vinaigrette Dressing gives it a zingy tang and just the right amount of sweetness.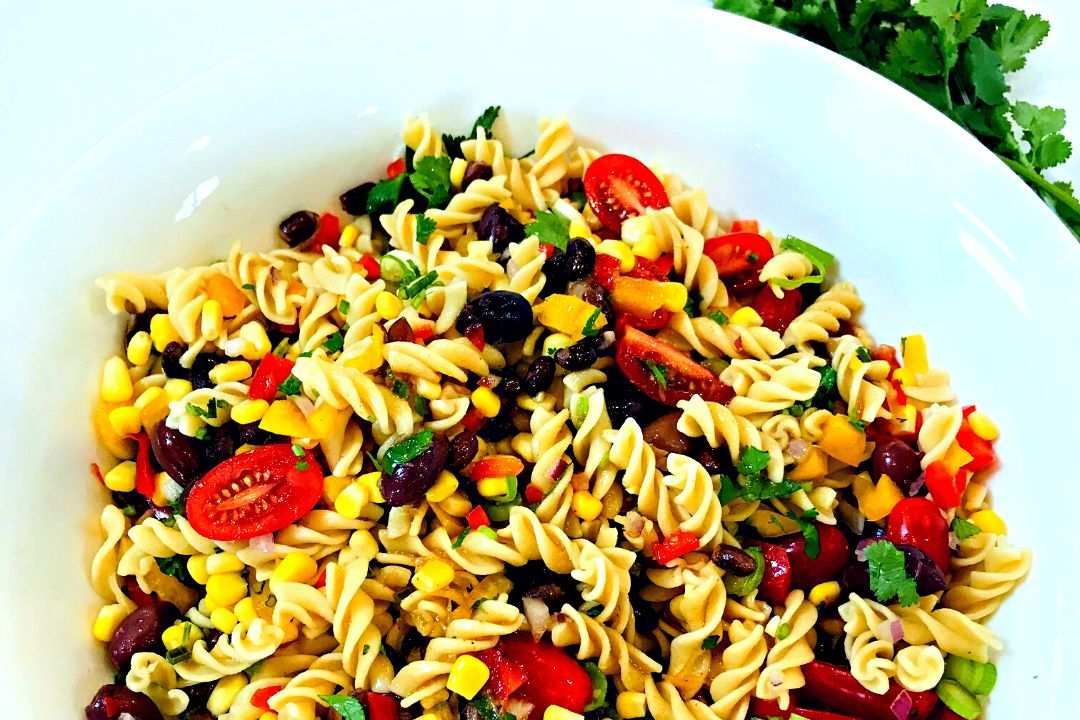 2. Quick Cucumber Salad with Asian Dressing
Looking to elevate your salads? Prepare to be wowed by the mind-blowing flavors of our Quick Cucumber Salad with Asian Dressing. This tantalizing combination of ingredients will take your taste buds on a journey they'll never forget. Make crunchy goodness with just a few ingredients.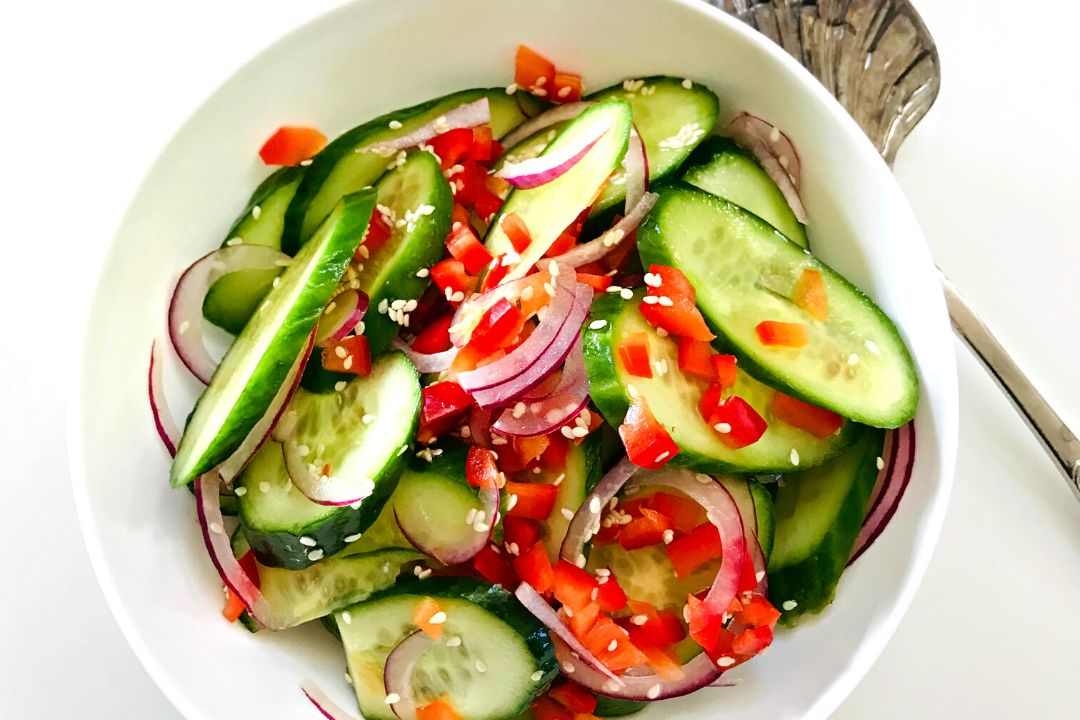 3. Green Goddess Salad Recipe
Prepare to have your taste buds transformed with this mind-blowing Green Goddess Salad Recipe! Say goodbye to your preconceived notions about cabbage and cucumbers.
Original recipe is from Melissa Melissa Ben-Ishay Prepare yourself, my friend, for a salad that will tantalize your taste buds with its fresh, crunchy, and flavorful goodness! And rather moorish too!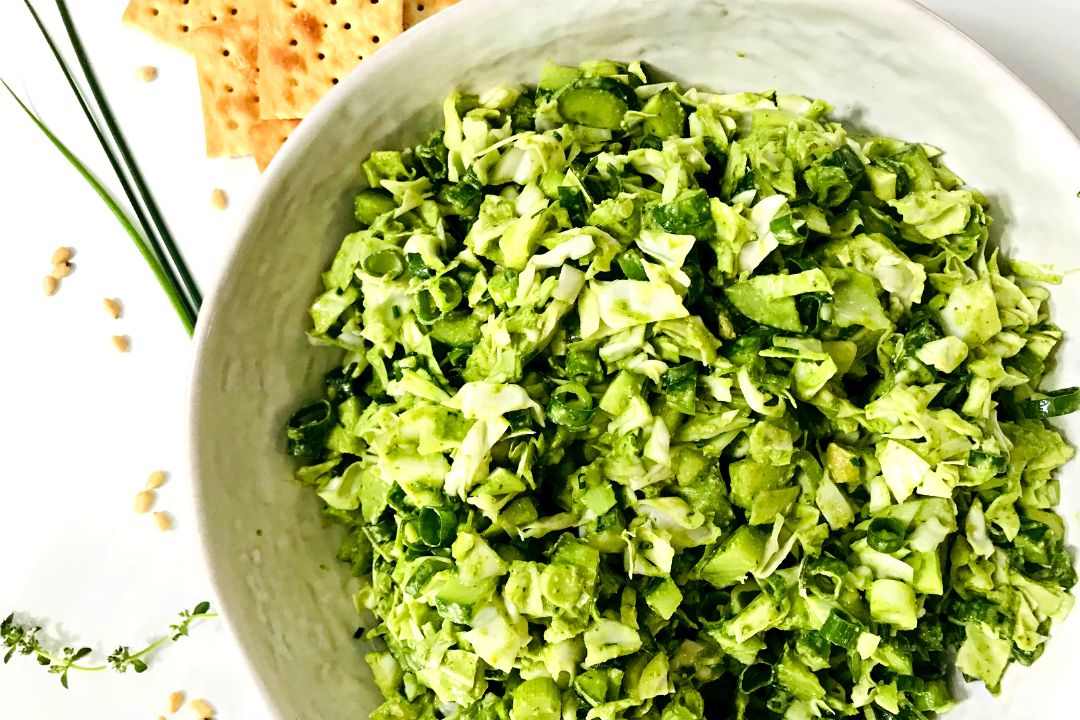 4. Cauliflower Rice Salad with Turmeric Vinaigrette Dressing
If you're tired of boring salads, get ready for a flavor explosion with this Cauliflower Rice Salad with Turmeric Vinaigrette Dressing! It's a tantalizing mix of chunkiness, crunchiness, tanginess, nuttiness, sweetness, and irresistible freshness. Colorful salad can be a great side dish for fried chicken, but also a satisfying meal on its own.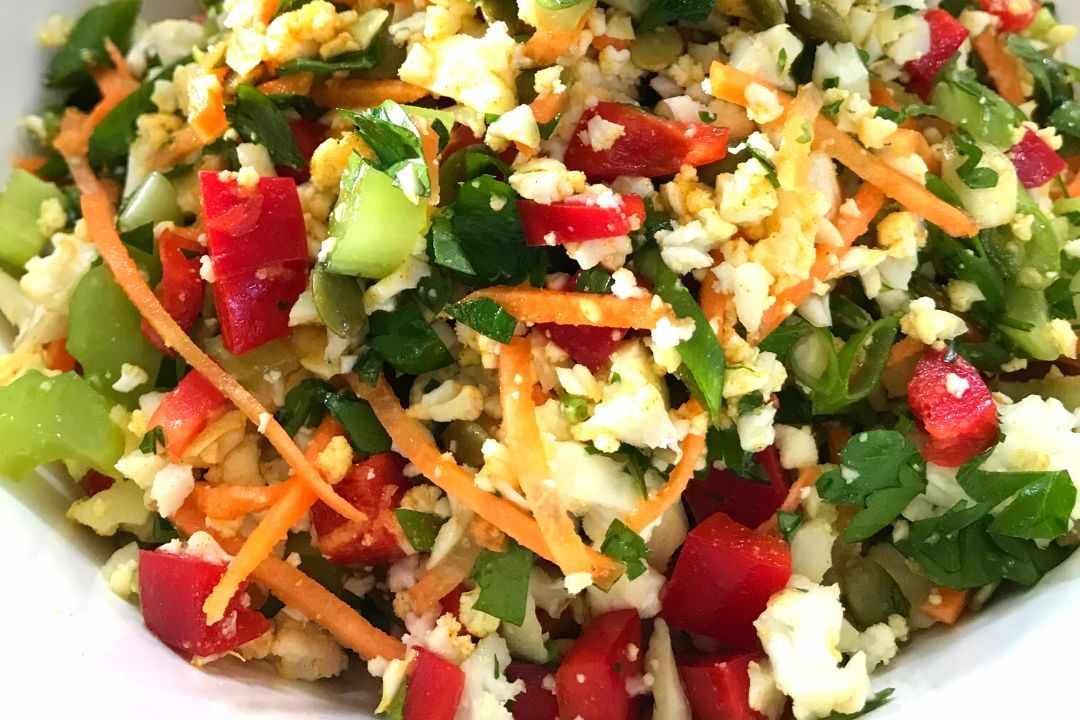 5. Roasted Pumpkin Rocket and Feta Salad
Spice up your BBQ with a delicious Roasted Pumpkin Rocket and Feta Salad.
This mouthwatering salad recipe, drizzled with a tantalizing balsamic dressing or glaze, will become your go-to dish! And guess what? If you happen to have some leftover roasted pumpkin from last night, this recipe is even faster and easier to whip up!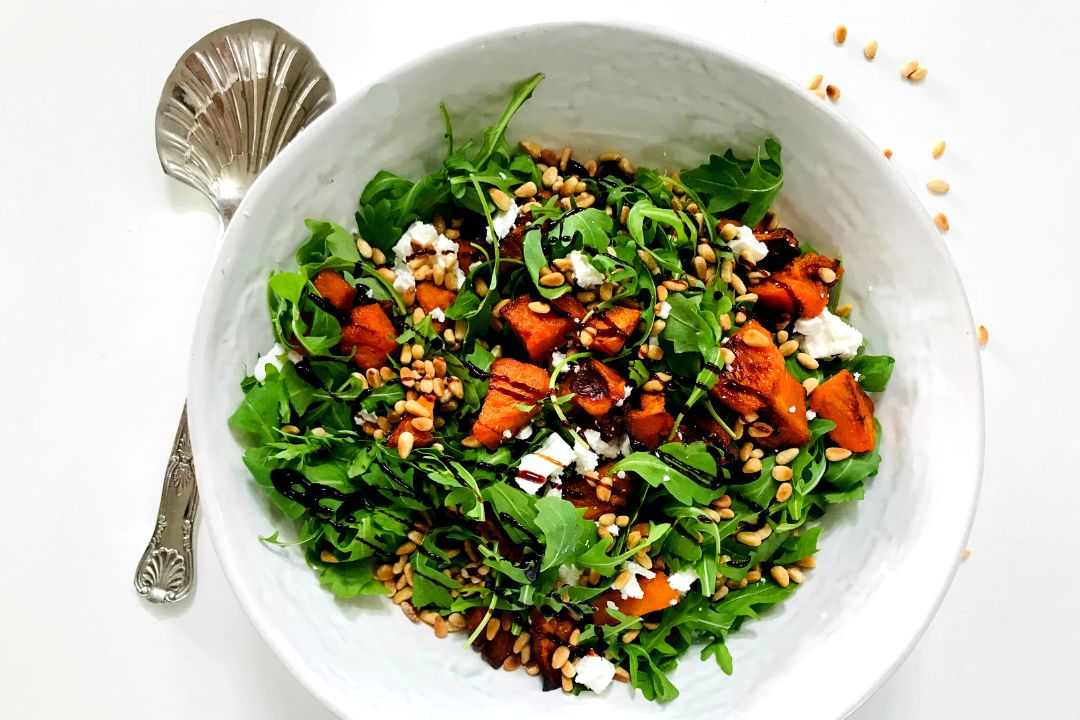 6. Roasted Beetroot and Goat Cheese Salad
The Roasted Beetroot and Goat Cheese Salad recipe is a perfect match – simple, flavorful, and delicious.
Prepare your taste buds for a tantalizing combination of creamy goat cheese, roasted beets, peppery rocket, crunchy walnuts, and avocado, all dressed in a heavenly honey mustard vinaigrette. The colour combo in this salad is a visual delight too!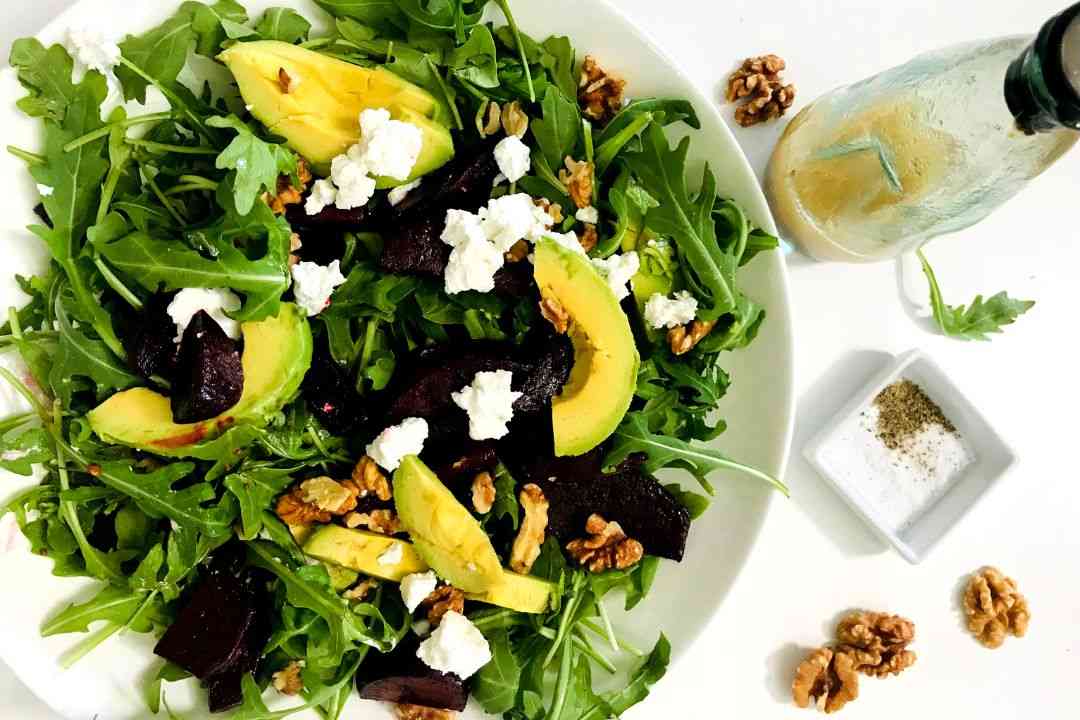 How Long Will Leftover Salads Last?
Don't let that salad go to waste! Keep it fresh and fabulous by storing it and its dressing properly in an airtight container in the fridge.  If you can keep your dressing separate from the salad this will help to avoid them getting on the soggy side.
Be warned, some salads have a short shelf life and may turn into a yucky mess within days! Salads packed with hearty ingredients like cauliflower, carrots, roasted veggies, and pasta will stay fresh and fabulous for longer!
How long do homemade salad dressings last?
Did you know that homemade salad dressings can last up to a whole week in the fridge? But wait, there's more! The thing is it's all about the kind of ingredients you are using. If your dressing is packed with fresh herbs, onions, or tomatoes, it's best to enjoy it within two or three days.
However, if your dressing is all about that perfect blend of oil and vinegar, you're in luck and those kind of dressings tend to be safe to use for a longer period of time. So go ahead, get creative with your dressings and savor the flavors for days to come!