Each year, thousands of us put down the alcohol to raise funds for cancer patients and to have the opportunity to enjoy an entire month grog free. We thought we'd share some Tips To Survive Dry July in 2023 and help make this a month of fun and adventure.
It's all in the way you think about it we think!
Dry July is truly amazing and we admire the guys who began this great foundation and fundraising event. But we also realised that the benefits for your body and mind were plentiful to say the least.
Last year Greg and I decided to abstain from alcohol for the entire month of July and didn't miss it at all.  (Find out how we survived here.) We found some new non alcoholic drinks and were surprised at how the beer and wine were kind of a nice alternative.
Ok so let's go dry in July!
We think the easiest way to get through this challenge is to find your BFB – Booze Free Buddy.  It's always easier to attempt a new venture with someone as your wingman. So go find your Dry July tribe buddies!
31 Tips To Survive Dry July 2023
1. Zumba lessons
Who can resist loud groovy music, jumping around and dancing and of course I'm sure with lots of laughing too. Zumba is something I've (Sonya) been wanting to do for a long time now. I'm sure even if you aren't   coordinated it won't really matter.  The main things is you get in and have a go and of course some fun!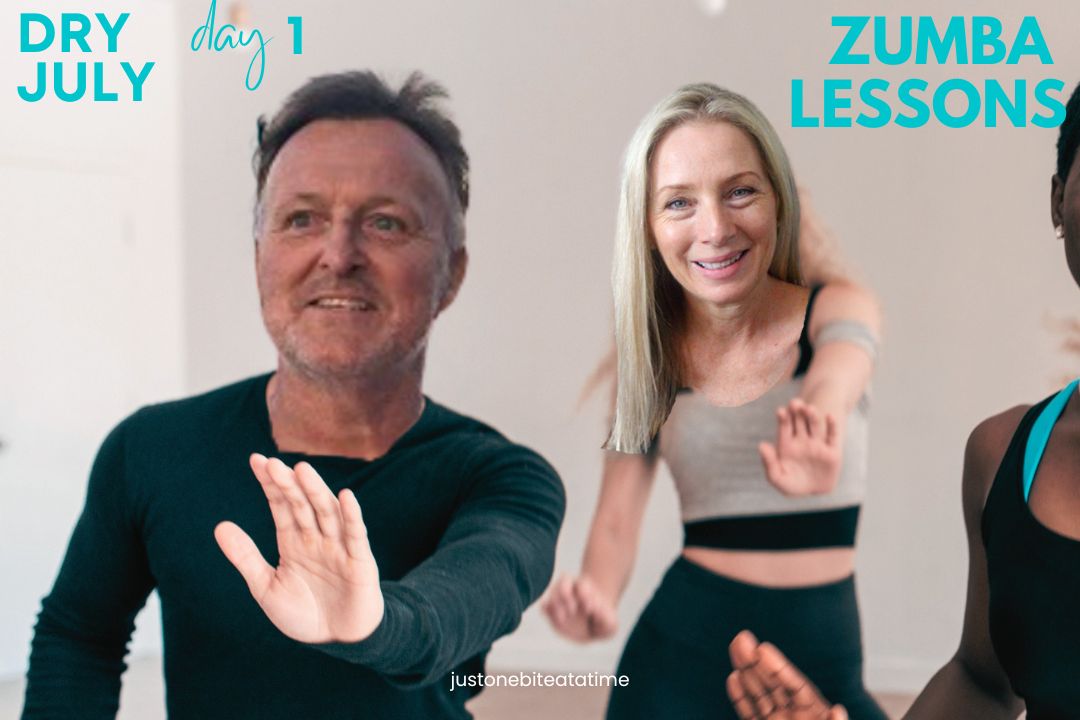 2. Create a bucket list and tick at least one thing off in the next 31 days.
Have you ever had so many things you want to do but don't seem to ever get to do them? Well now's the time to start a bucket list my friend. It gives you something to look forward to and stops you from procrastinating. And the odds are….you're more than likely going to start ticking them off sooner then you think.
If you want some ideas and tips on how to start your Bucket List then this blog might just be what you're looking for.
3. Fill the fridge with awesome food.
Opening the fridge when it's full of yummy healthy food makes you want to not only eat better but start to experiment with recipes too.  You'll probably want to reach for colorful blueberries and strawberries if they're staring you in the face. 😃 Create one of those impressive charcuterie boards filled with healthy dips, crackers, fruit. gorgeous cheeses and invites some friends over for mocktails.
4. Go to the Snow
It's Winter here in Australia so let's go to the snow!  Whether you love to snowboard, ski, toboggin or just build a snowman, the scenery is definitely something spectacular.  While you're there have a knackwurst, pretzel and some strudel too.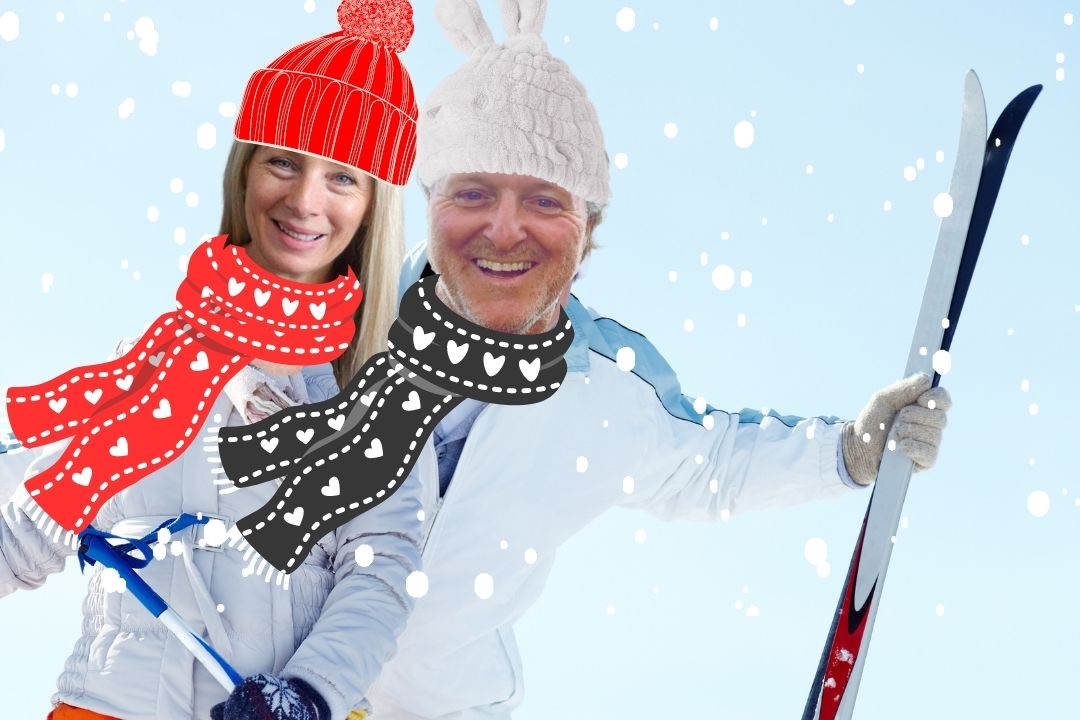 5. Become a Minimalist for the month
Lot's of clutter and possessions can become overwhelming at times, so what else can you do to fill in the next 30 days? Why not do some decluttering and minimize your stuff!  It's so freeing, mentally and physically.  Last year we both did "the big decluttering" and it was amazing at the clarity we both found after removing, donating and gifting unwanted things. If you're a collector of items……then the Minimalists have a 30 Day Minimalist Game to get you started.
If you haven't heard of Joshua Fields Milburn and Ryan Nicodemus well you are in for a treat. These guys are The Minimalist. They have an awesome Netflix documentary/mini movie  Less is More (trailer below) ⏬ We think that you'll love it, especially if you're having a little bit of an issue with stuff.  (and we know what that's like!). Plus they unravel the mystery of the desire to buy more things.  Super interesting.
Pop on over and give it a watch.  You'll be amazed.
6. Go extreme and find some paintball buddies.
It's day 6 and no doubt your energy levels are feeling high. Burn some that energy of with a fast paced game of paintball.  Just a heads up…..it's not for the faint hearted.  Fun, fast and exhilarating.  The payoff? Maybe the occasional bruise….or two….possibly multiple actually. 😲
7. Bonjour – Learn a new language.
If you want to joosh up your French or learn any language then Lifewire Tech News has an article of the 10 Best Free Language Learning Websites of 2023 with reviews on each leaning platform. You can learn languages in so many ways. Online, while driving in the car, ask a friend who already can speak another language (who is patient) 😁, classes, books or even better go to the country where they speak the language and dive straight in.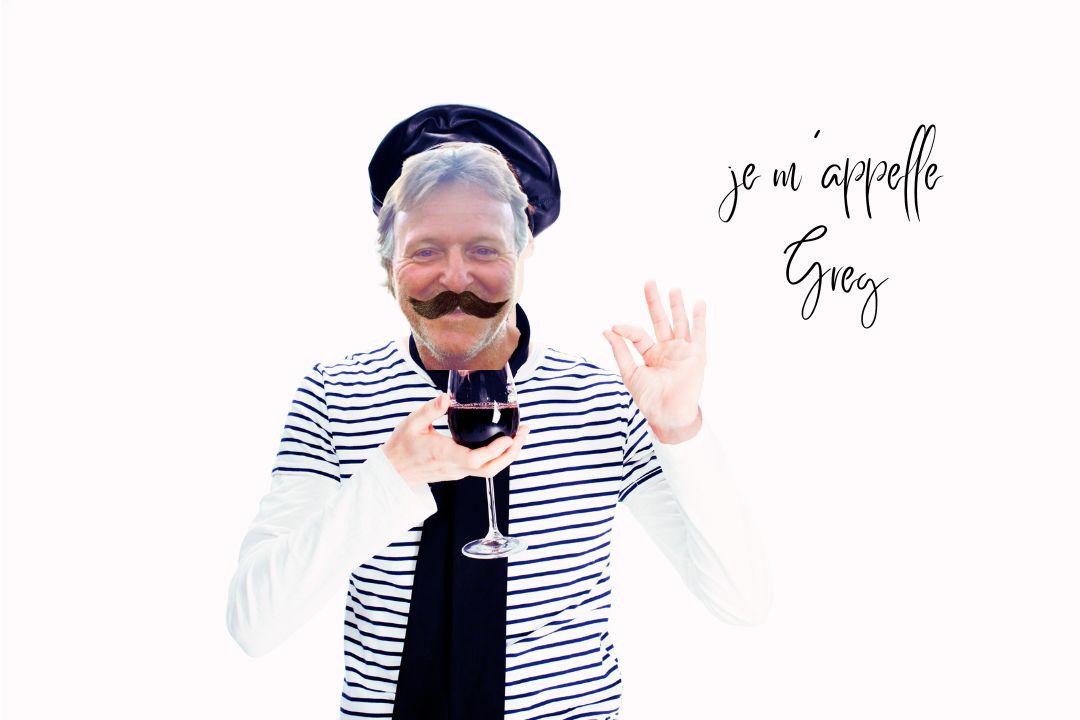 8. Games night.
We love, love board games.. Well who doesn't?  When we go to our friends place for a dinner catchup and after dessert out come the board games, cards, Jenga and the competition kicks in.  Especially the board game Articulate. The kind of games where you mime or have to explain something without saying too much.  More difficult than you think.  But going to pass on Jumanji…..seen the movie….to scary.
9. Random Acts of Kindness
We know that dragging in your own bin every week is a pain in the tushie let alone bring in your neighbour's. Why not bring in your neighbour's bin as well as yours's this week. Just a little random act of kindness for them.  Sometimes random acts of kindness are just being polite and helpful like telling the staff at your local coffee shop how much you appreciate their service.
But what about doing something lovely without anyone knowing about it.  Makes it even more fun and kind of a mystery for them too.
Buy your BFF a bunch of flowers for no reason. Make someone laugh! 😆 It's great for and increase everyone's endorphins.  Smile randomly at everyone you walk by. (they'll either think you are lovely or weird but who cares). Pick up some rubbish from the beach – Mother Nature will love you. Here are 50 Ideas of Random Acts of Kindness that are quick and easy to do.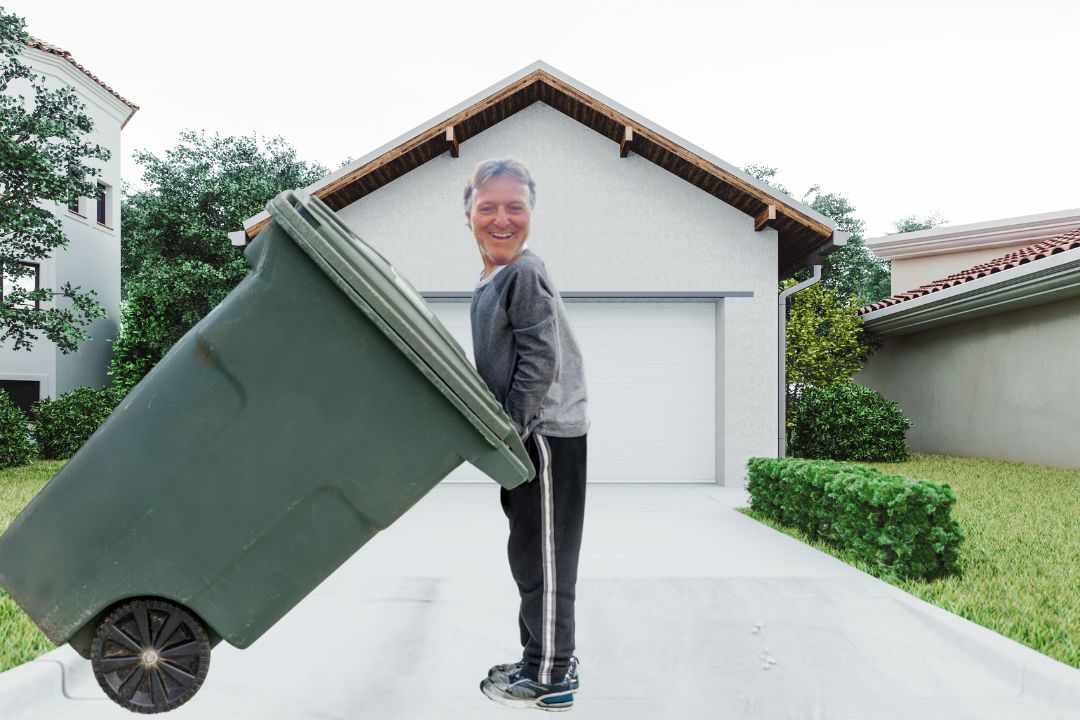 10. Find things to do in your city that are non-alcoholic.
If you want to go to the city for something different there's so much to do that doesn't involve alcohol.  There is a site that has links to every capital city in Australia with suggestions and fun activities and the list is endless.  The Best Non-Drinking Activities in Australia. From nighttime cinemas, visiting the observatory and performing arts centers, foreshore cycling, nighttime markets just to name a few.
For activities in Sydney 
Dry idea activities In Melbourne
Fun things to do in Brisbane
Activities in Perth
Fun in Adelaide 
In the Gold Coast 
Canberra fun
And lucky last what you can do in Hobart 
11. Walk the dog every afternoon.
Your dog loves you 24 hours of the day.  A 20 minute walk reminds them why.
12. Podcasts anyone?
Why not use your time twice and listen to a podcast while you weed the garden, go walking or even while cleaning out the garage. (hint hint Greg). You can listen to just about anything on any subject you can think of all via a podcast.  Now which one will you start with?
13.Pick a place on the map and visit it.
Where's a new place you'd love to visit?  Well, pick a place on the map, get in the car and drive there.  And take in all the scenery. Sometimes it's just that simple.
Going to a destination you normally wouldn't go to is kind of exciting and we like to call it going on an adventure.  To make it even more fun pack an overnight bag just in case you decide it's been so much fun you want to stay an extra day.
14. Spa Day
Get in your cozzies and get into your outdoor spa. Pop on some soothing music and soak up the serenity.  Or feel the need to get pampered?  All you need to do is pick up the phone and book in for a spa day. Simples!
15. Take a scenic train ride.
What is one of the all time fun things to do? Go on a train ride.  But not any train, the vintage and most scenic trips are the most fun. Or try the Solar (restored vintage) Train in Byron Bay.  It began in 2017 and this amazing trip will take you on a gorgeous route via the rainforest and wetlands ending up back in the centre of Byron.  Australia has so many different places to explore via a train.  To get you inspired here are some great suggestions for you.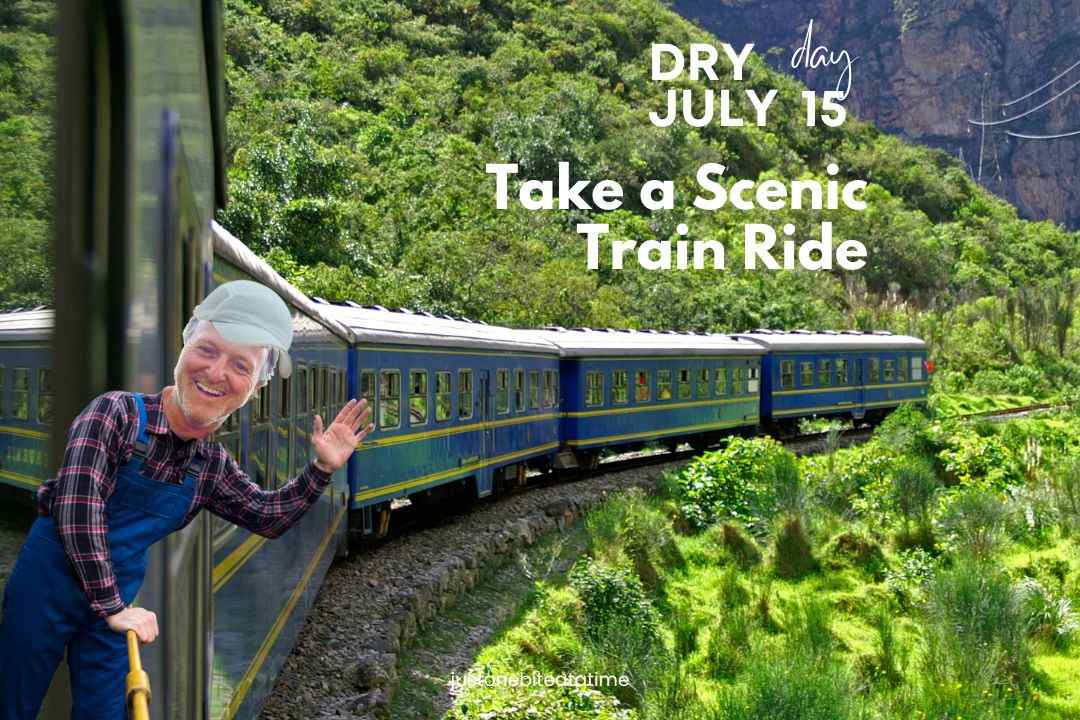 16. Cheese making (or tasting)
Do a cheese making course. 🧀 For those of us who like to eat the cheese and not make it, why not do a tasting instead. ha ha! 😁  There are so many courses and tours available. After doing a little online search for cheese tasting we found the RedBalloon website.
Oh with so many options for cheese tasting and even the making of haloumi we think you can buy one to give to a friend and get yourself one too. (and they often come with chocolate and charcuterie boards too!
Most of us love cheese and if you think you need a glass of vino to compliment your cheese why not try a non-alcoholic red wine alternative to go with it instead.
WHATS YOUR FAVOURITE CHEESE ?
17. Go to the Golf Driving Range
Need to burn off some energy? Then maybe a trip to the driving range will be the trick.  Good for endorphins. limbering up the back and shoulder muscles and gives you a feeling of wellbeing.  Or why not hire a golf buggy and go to the course for a round of golf.
18. Begin an Online Course
Online learning is easier than ever now with so many subjects to choose from.  Years back we found a course on how to type with a computer keyboard program.  It actually became a competitive game between  us all at home.  The faster we typed the higher our accuracy score became.
There's courses on absolutely everything.  You may even want to check in with your local area as they often have free courses on composting, gardening and recycling. When you are looking for tips to survive Dry July in 2023, doing an online course will definitely move your mind to a more active space.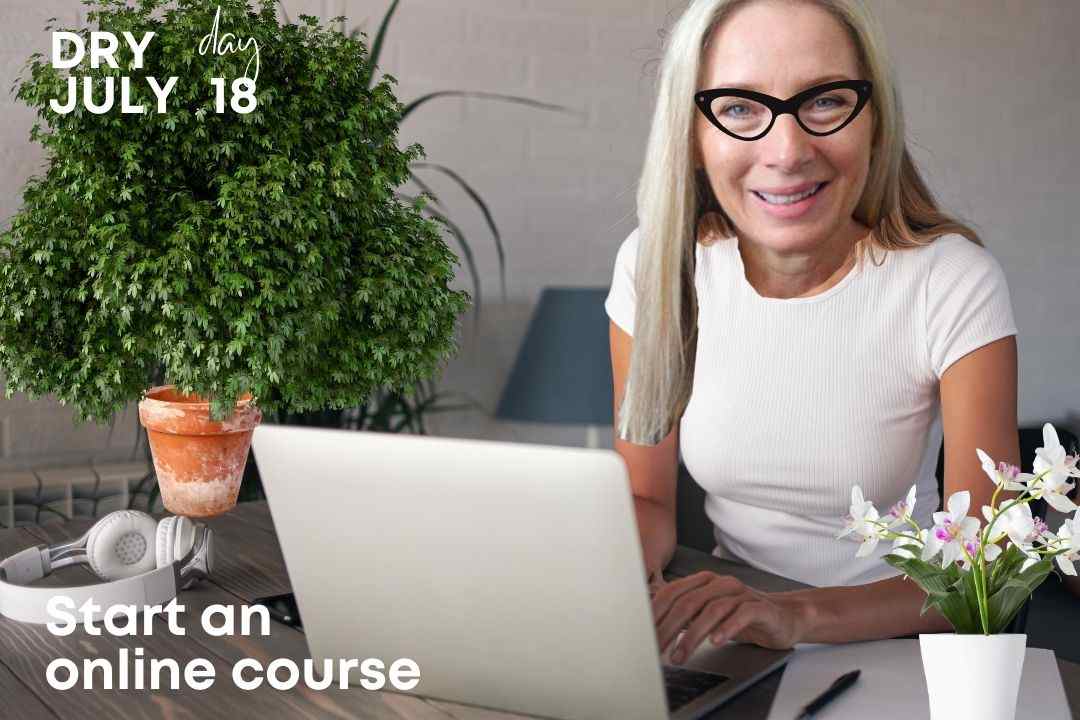 19. Try Trivia
I bet you're not one of those people who gets so excited playing trivia that when they ask the questions you yell out the answer instead of writing it down.
Trivia is one of those games that you love or hate.  But when you start playing you become rather competitive and all the answers come flowing to you. Well we've often got the answers but they're the wrong ones.
 It's always a fun night out and you just might surprise yourself at the knowledge you have in your brain space.  Remember it's all about the questions they'll be asking.
Some of us are great with questions on topics like the movies and actors, others about history or outer space.  What about foodie questions and capital cities of countries?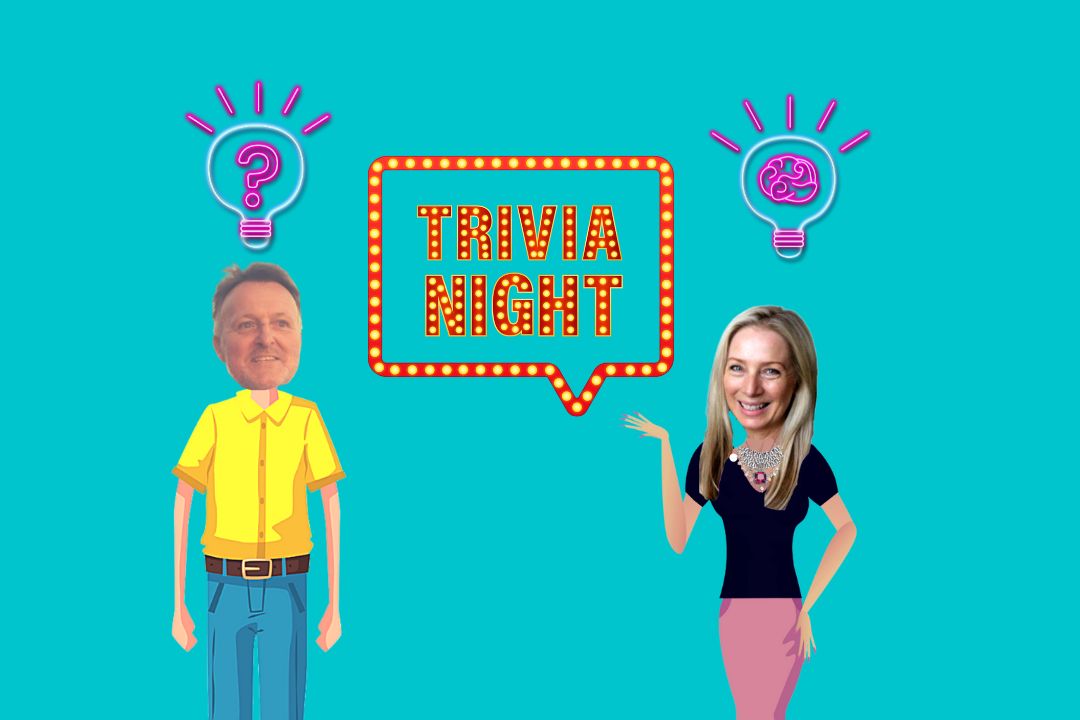 20. Learn Vegetarian Cooking.
LET'S GET CHOPPING FRIENDS.
Want to get more of your 5 servings of veg in a day?  Well did somebody say…. let's go vegetarian? If you'd love to learn more about vegetarian cooking, well why not make it the perfect time to start.
 It might mean a tad more peeling, chopping  and dicing with the addition of some yummy spices but the results are amaaaaazing!!  Give a shout out to your friends and family and make it a fiesta.
21. Salsa Dancing
Yeah yeah….yea yea!  Salsa dancing is not only fun but great as exercise too.  Who can resist?  If you're not into salsa then maybe you're more of a John Travolta and  disco dancing is more you think.  Whatever you do, have a ball.  It's all about stepping out even if you have two left feet.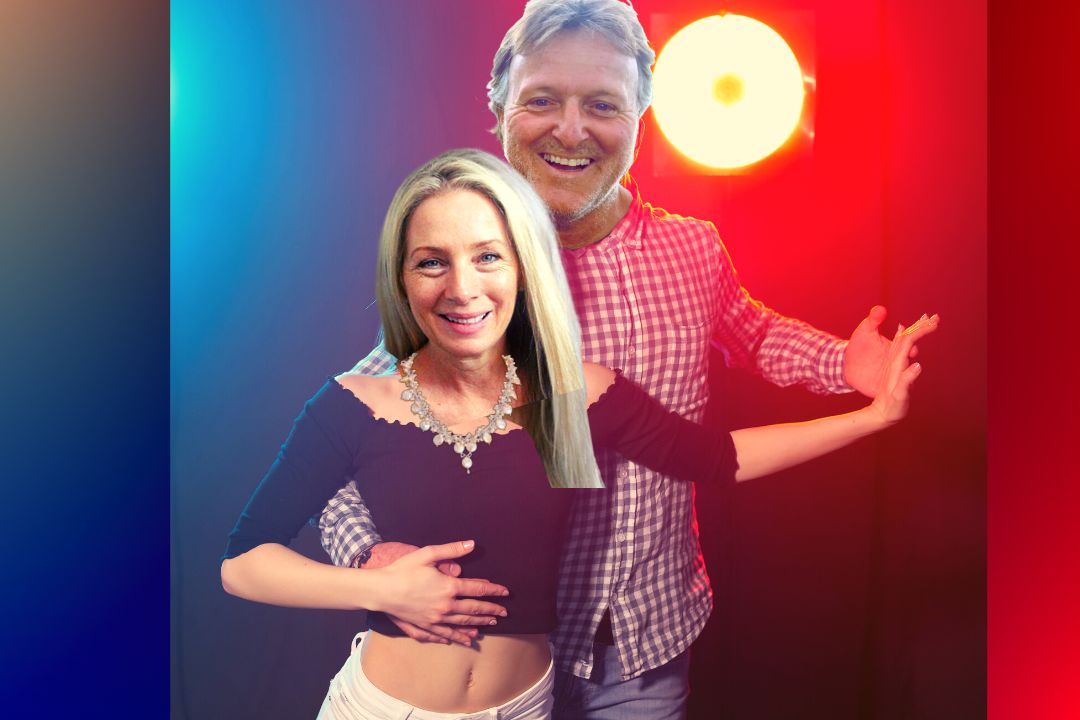 22. Museums
No matter what town, city or country you are in there are so many museums and visiting exhibits from artists, celebrities and history. If you live in the Sydney area there are a ton of museums to visit even outdoor street art, sports memorabilia, celebrities', agriculture, architecture, virtual, maritime, science and history.   Here is a list of 12 of Sydney best museums to visit.
23. Make Pasta!
Making pasta is rather therapeutic and fun to do. Grab some flour and eggs and you're in business. Get the kids to help. (now that can be interesting!). Cook up your fave boscaiola  or margherita sauce and voila! you've got dinner made. Here's a great video of Jamie Oliver and his son Buddy showing how easy it is here.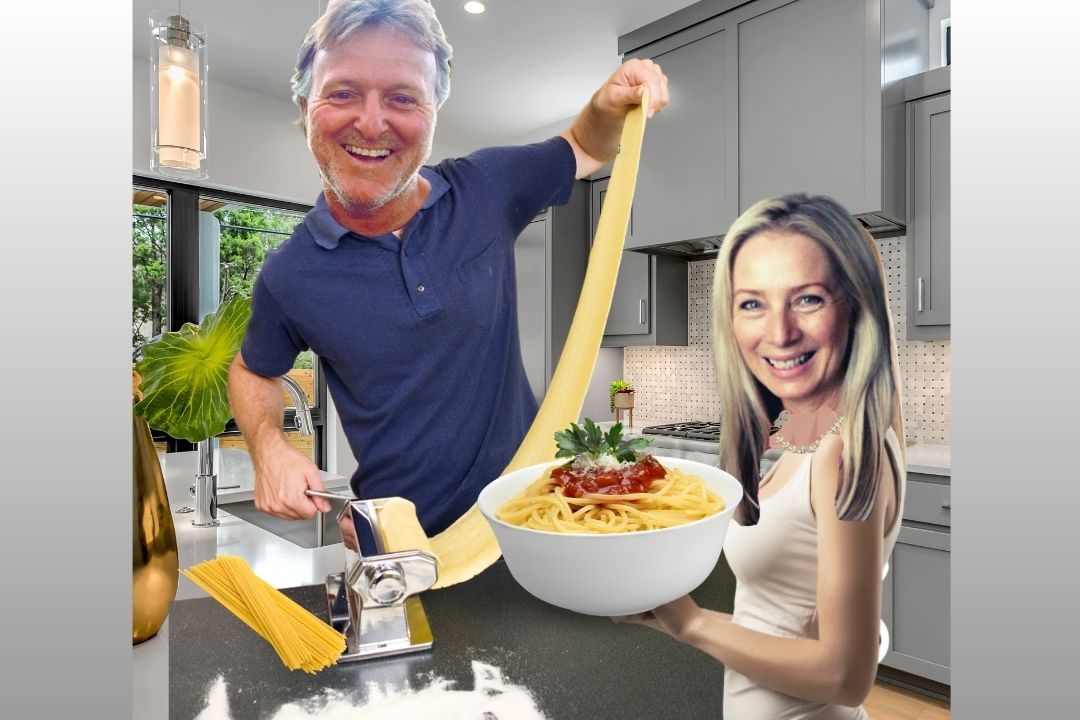 24. Donate towels and blankets to the animal shelter.
Go to the Animal Shelter 🐕🦮🐩🐕‍🦺🐶 Animal shelters are often looking for unwanted towels and blankets.  Check in with your nearest animal shelter first to see their options.
If you rather share your time and love 💗 they'll enjoy that too and no doubt get a buzz from seeing you. If you can take them for a walk, throw them the ball, give them a cuddle or just say hello. You'll make their day.
25. Plan your next holiday
Ok no need to ride a scooter on your next holiday but make the time to plan out your next holiday destination. As the say  if you don't book it in you'll never go!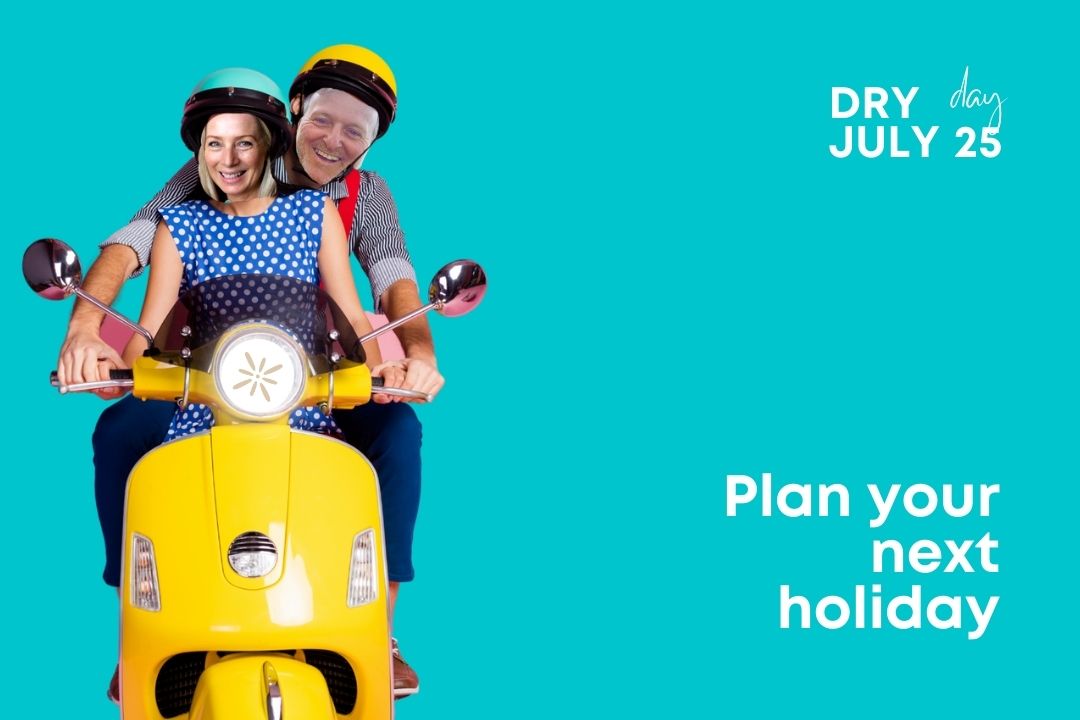 26. Sell unwanted things on the market place.
You know those friends that seem to find the most awesome things and they got it at a bargain price.  Guaranteed a lot of them will say "I found it on the marketplace". If you've done some decluttering – (Tips To Survive Dry July 2023 No: 4), then this might be an option for you. Maybe your old camera will be someone else's treasure. Or do you have two of something…. like say…. surfboards? Well you really can only ride one board at a time me thinks. Though according to surfers I'm told you need several boards for different conditions.
Your local marketplace might just be what you need to offload some of your things.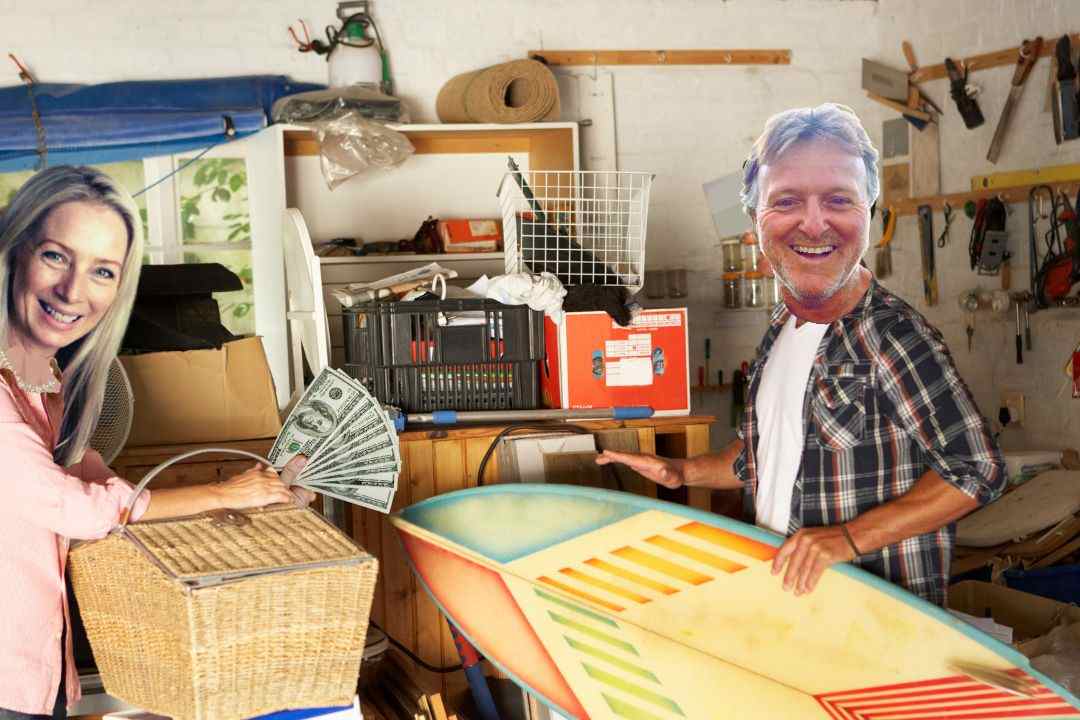 27. Fire Pit Night
What a combination – A crackling fire, the beautiful outdoors, guitar music and great friends is all you need for a fun night.   Maybe some nibbles too. Grab a few zero alcohol beers and wines or create a mocktail recipe for the occasion.
28. Join a rock band
Always loved the though of being in a rock band? Well get  into the groove by watching Jack Black's movie School of Rock for some inspo.  The legends of rock will inspire you.  Or just pop on some of the rock band hits from the 70's and 80's and you'll be sure to be vibing it for sure.
29. Master the Rubix Cube (or jigsaw)
Get ready for a fun and mind-blowing journey to boost your brainpower! Now is a great time to unlock the power of your mind with a challenge of puzzle solving! Puzzles aren't just entertainment, they're a mental health marvel that supercharges your cognitive abilities. Puzzles have been found to increase the production of dopamine, which is a chemical that plays a role in regulating mood, memory, and concentration.
If the Rubix has you beat here's a great tip.  Google how to solve it.  Now how long it takes is another problem that we won't venture in to.
30. Try Modelling
There's a model in all of us and why not let the world see your fabulous-ness!! Personally we've joined a Model Agency that specializes in senior talent….(well we wish)  ha ha!
Or….you may even like to try out for television and commercials. The list of talent needed is huge.
What about your dog? They may be the next big thing in the world of pet modelling. You'll never know unless you give it a go.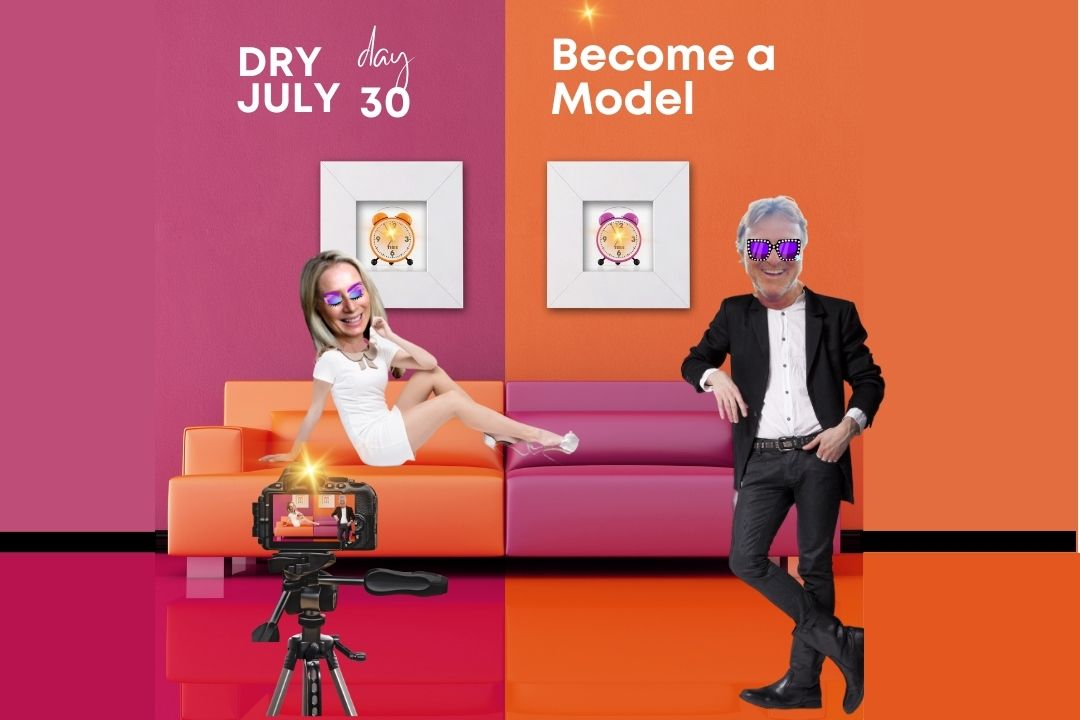 31. Congratulate yourself.
Woo Hoo!! Time to celebrate..  No need to grab a bottle of champagne but maybe a spa date sounds just perfect, new pair of shoes, holiday….well you get the idea.
There's so many aha's that we've found in the whole process of abstaining from alcohol.
Whether you joined in for the whole month or part of it, we hope you felt like you gained something from it as we. Did you realise that the benefits from going one month without a little bevvy?  Glucose stabilizes, reduced inflammation, brighter skin, improved eye and kidney health, sleeping patterns regulate, more energy better nutrient absorption.  For the full article on all the health changes (good ones)  you can find it from Natalie at the Mindful Mocktail.