When it comes to healthy and delicious desserts, few things can beat homemade Strawberry Chia Seed Puddings. This recipe is super easy to make, and only requires a few ingredients.
Plus, it's perfect for those hot summer days when you're craving something sweet and don't want to bake.
Low sugar with only adding a couple of tablespoons of maple syrup makes this a lovely and refreshing dessert. These Strawberry Chia Seed Puddings are definitely the best and gluten and dairy free too.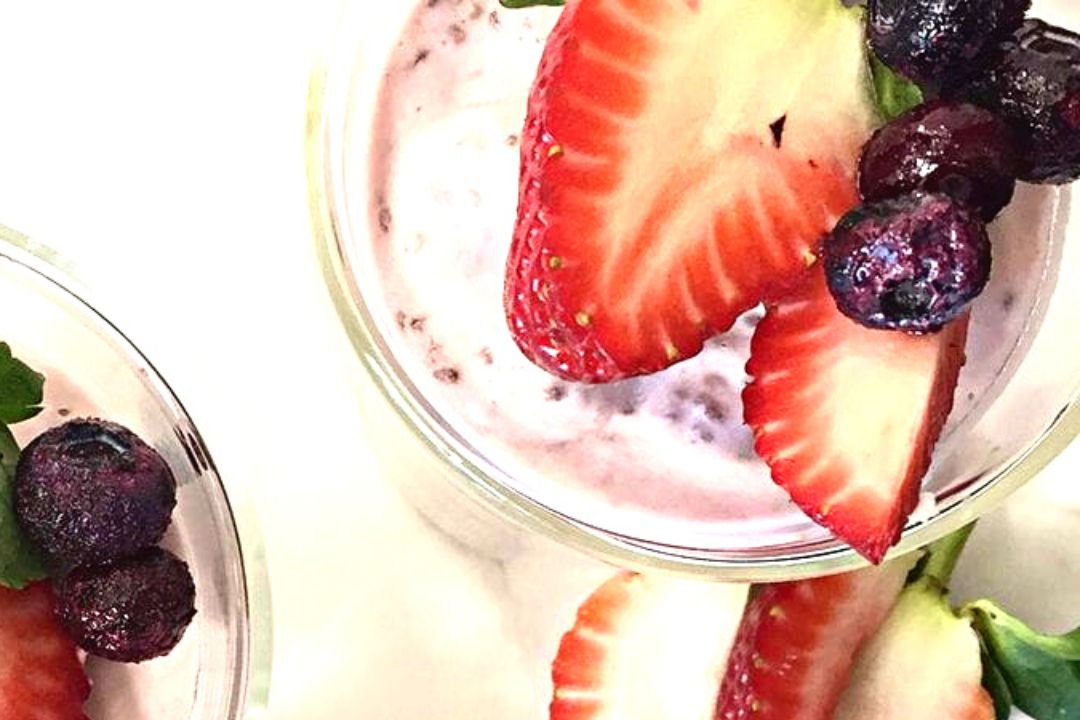 Why You'll Love This Recipe.
Chia puddings are a easy, healthy dessert that can be made in minutes. All you need is a few ingredients and a jar or container to store the pudding in.
A few simple ingredients like chia seeds, milk, sweetener and strawberries.
They can be made in advance and stored in the fridge for up to a week.
Are a healthy dessert option, low in sugar and calories.
Gluten free.
High in fibre
How to Make Strawberry Chia Seed Puddings.
Wash and trim the green from your strawberries cutting them in half or quarters and pop them into your food processor.
Blitz them up to a beautiful red mushy pulp. (this is rather lovely and goopy).
Add your can of full cream coconut milk. along with the maple syrup and vanilla and mix till it comes into a beautiful creamy consistency and the coconut cream is blended through.
Add your chia seeds and mix again.  Allow to sit for 5 minutes before pouring into your dessert jars.
Pop into the fridge for at least 4 hours to set or overnight.
Recipe Ingredients
Chia Seeds – the wonder ingredient binding everything together – Chia seeds are loaded with nutrients and antioxidants, and strawberries are a great source of Vitamin C.
Coconut Milk – a creamy slightly heavier option instead of almond milk.
Maple Syrup – a nice change to refined sugar or use the sweetener of your choice
Strawberries – red, ripe and low in calories The sweeter and fragrant the better
Vanilla – just a couple of teaspoons to give this a gorgeous vanilla-ry hint.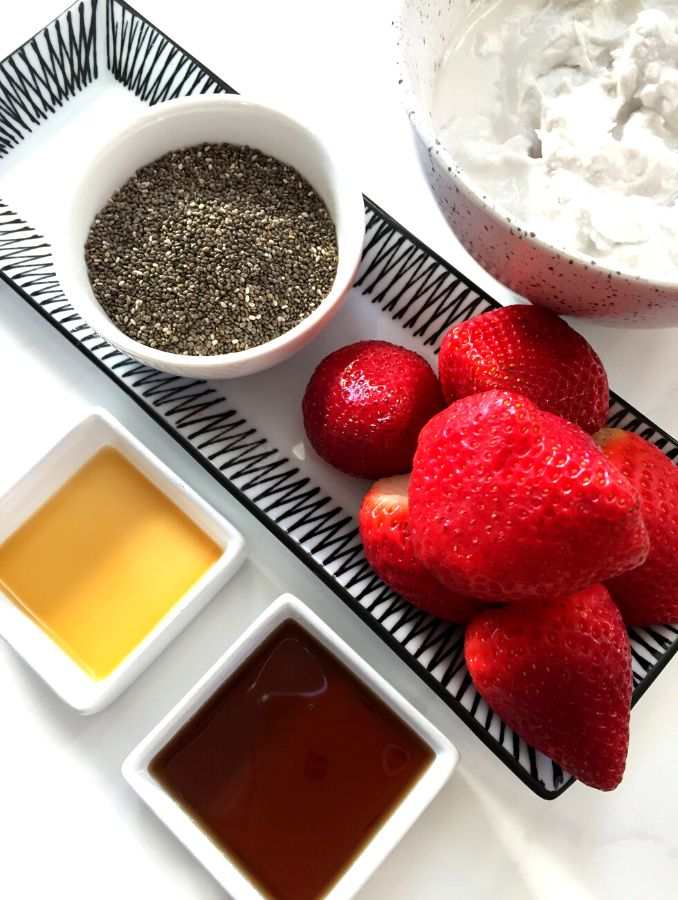 Tips For Making The Perfect Chia Seed Puddings.
For the perfect pudding, start with fresh strawberries that are lovely ripe and tender.
Wash them thoroughly to remove any sandy gritty-ness.
When adding the strawberries to a food processor allow them to blend until smooth like a lovely mushy pulp.
After popping in the chia seeds and mixing them in thoroughly, be sure to let the pudding sit for at least 5 minutes before pouring into your containers.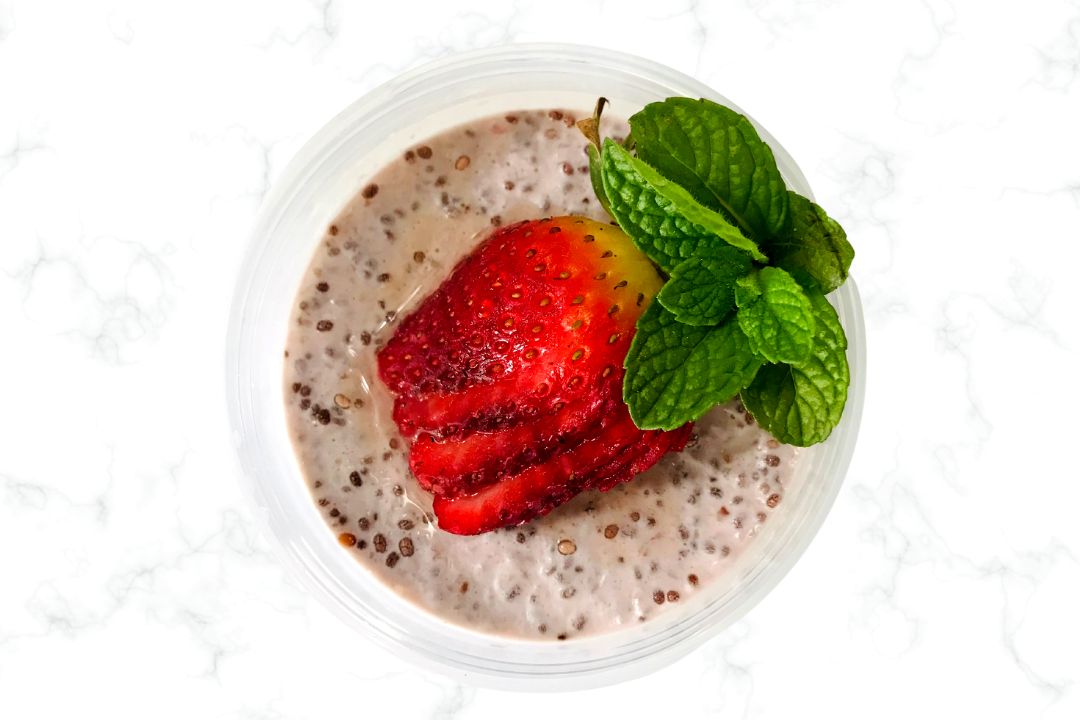 Why Won't My Strawberry Chia Seed Puddings Set?
Sometimes chia puddings don't set properly, leaving a runny mess. There are a few reasons why this may happen:
1) The ratio of chia seeds to liquid is incorrect. When making chia pudding, it's important to use the correct ratio of chia seeds to liquid. For every 1 cup of liquid, you'll need 3 tablespoons of chia seeds.
2) The chia seeds were not soaked long enough. Before adding the chia seeds to the liquid, they need to be soaked for at least 30 minutes. This will help them absorb the liquid and expand, resulting in a thicker pudding.
3) The pudding was not refrigerated long enough.
It's taken a while to perfect the chia pudding mystery but think we've nailed this one for sure. They would either be too runny or go the total opposite and become like concrete.
Strawberry Chia Seed Puddings Recipe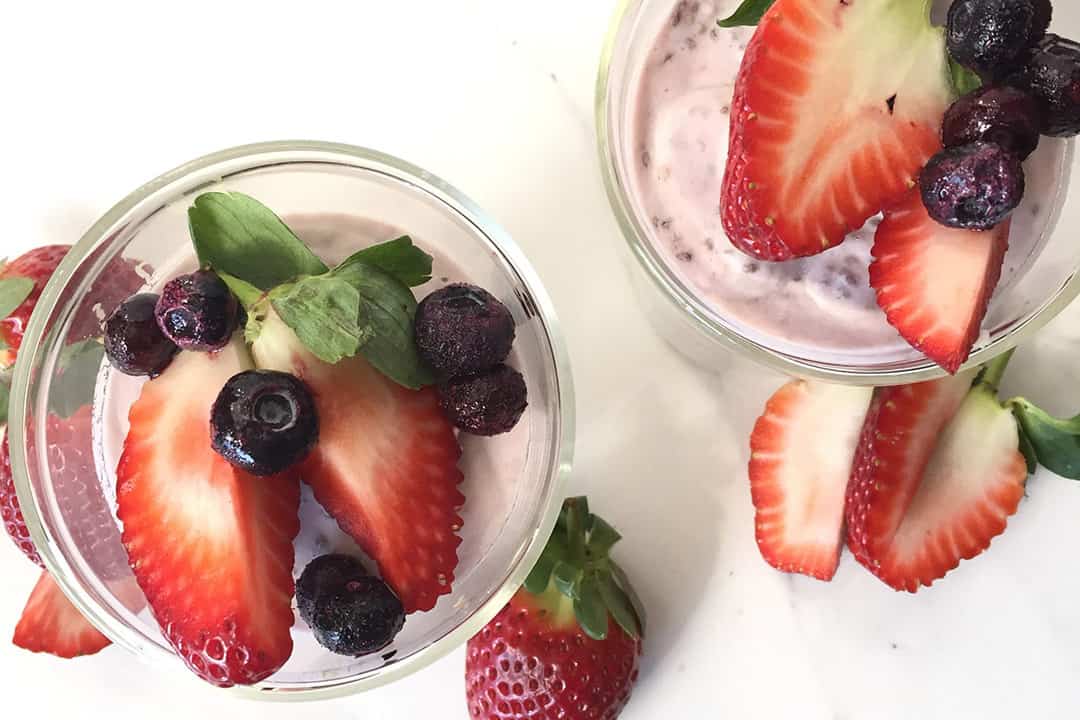 Strawberry Chia Seed Puddings
These strawberry chia seed puddings are dairy free and vegan friendly with just enough sweetness. Easy no bake Summer dessert that everyone will love.
Cuisine:
American, Australian
Keyword:
chia seed pudding, coconut chia pudding, strawberry chia pudding, strawberry coconut chia pudding
Ingredients
1

cup

fresh strawberries

1

can coconut milk

400 gms

2

tablespoons

of maple syrup

2

teaspoons

of vanilla essence

¼

cup

chia seeds
Instructions
In a food processor pop in the strawberries and blitz till smooth.

Add the coconut milk, maple syrup and vanilla and mix altogether.

Pour the mixture into a medium sized bowl and mix in the chia seeds. Let it sit for 5 minutes and spoon into the dessert jars of your choice. Makes around 4 smaller sized puddings.

Refrigerate for 4 hours or overnight is even better.

Serve topped with fresh strawberries, blueberries, a splosh of maple syrup or anything you fancy.
Nutrition Facts
Strawberry Chia Seed Puddings
Amount Per Serving (4 g)
Calories 311
Calories from Fat 243
% Daily Value*
Fat 27g42%
Sodium 31mg1%
Potassium 365mg10%
Carbohydrates 16g5%
Protein 4g8%
Vitamin A 10IU0%
Vitamin C 24mg29%
Calcium 90mg9%
Iron 3mg17%
* Percent Daily Values are based on a 2000 calorie diet.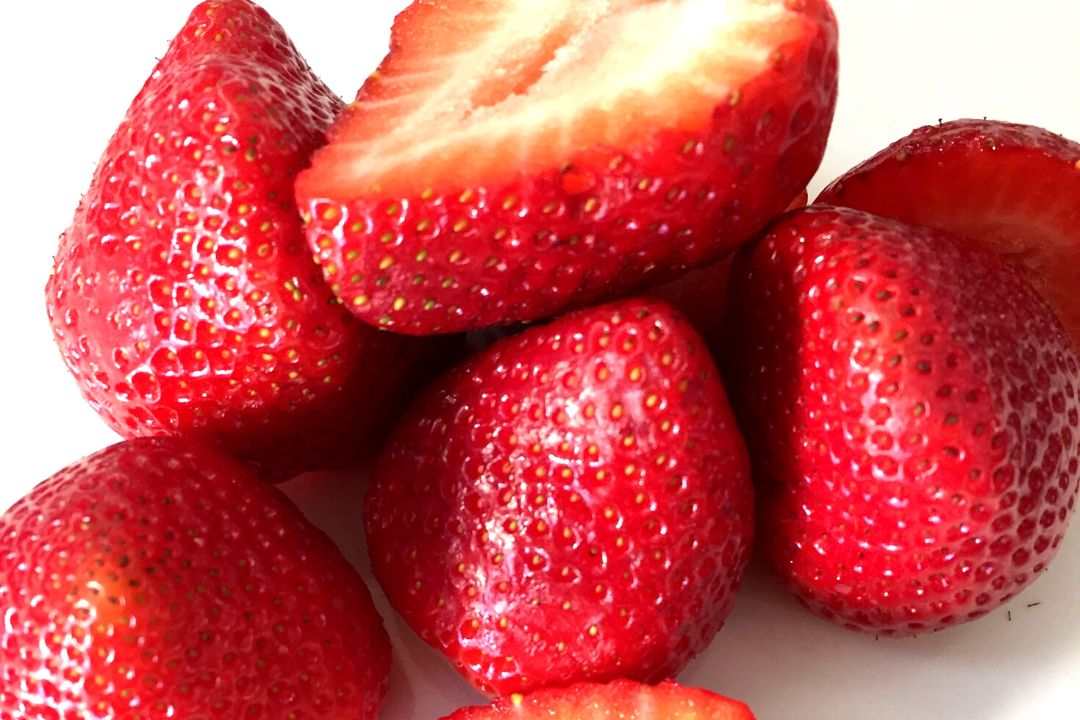 Looking for an easy, healthy dessert option? Chia puddings are a great choice. With only a few simple ingredients and minimal prep time, you can have a delicious pudding that will satisfy your sweet tooth without sabotaging your diet. If you want to try our 4 Ingredient Chia Pudding without fruit you can try it here.
As an alternative you can use half a cup of fresh strawberries and blend them up to create a fresh fruity crush.  Mix them up in between the pudding if you rather.  Creates a fresher taste and with a little tartness.  I personally love using a little bit of maple syrup on the top to give a little hint of sweetness.
Or swap up the berries with mango flesh, passionfruit pulp and coconut yoghurt to add a really sensational looking layered dessert.  You can find our Mango Passion Fruit Chia Pudding recipe here.  It's awesome.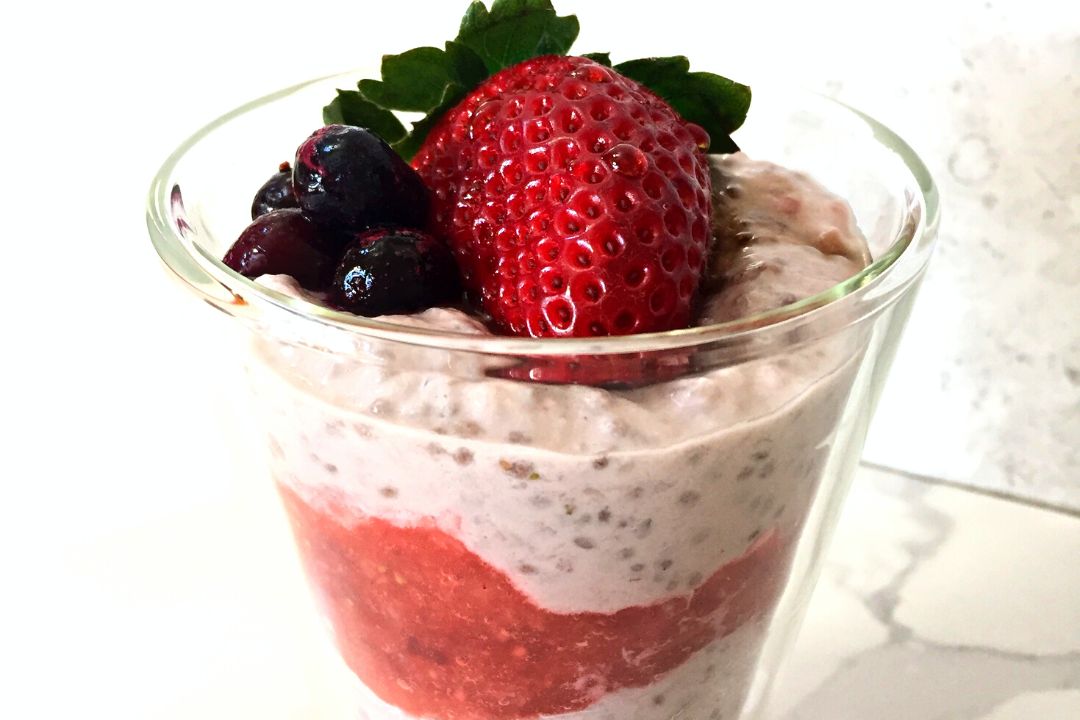 Chia Seed Puddings can be as varied as you would like.  Try changing it up with Blueberries, raspberries or even mango's.   We'd love to hear from you and if you have any recipes please feel free to upload them on Instagram or on our Facebook page too.  We love sharing the foodie love.