It's been around 6 months since Sony and I decided to adopt more healthy lifestyle choices and the
effects of reducing sugar in our diet
has had quite a significant, positive impact.
You can read more here…
There are a number of things that I have noticed, some you can see and some you can't in that short time.
Now whether this is just related to the sugar reduction or a combination of the changes I'm not 100% sure but the changes are real.
Weight Loss
This is definitely a combined effect of all the changes but cutting back the sugar was a large factor.
After 6 months I am down nearly 2 sizes in my shorts, went from 38 to 36, now I'm nearly ready for size 34. I haven't fitted into size 34 for probably nearly 25 years. Woah!!!!
You know how, as your wife keeps washing your clothes in hot water and you just can't get the button done up anymore, you put those at the back of the wardrobe for one day when you can fit back in.
I was running out of wardrobe space. So I had to cull a few of those "shrinkables" that my wife made, haha.
Anyway, I look back at all the nice, shrunken clothes I have sacrificed only to now be able to fit back in, but it's too late for they are long gone at Vinnies. Time to go shopping for some new threads.
Inflammation
Now my job involves major use of most of my joints, laying wall and floor tiles, so the joints have been a bit achy for quite a few years and I used to take fish oil to help.
I used to suffer with sore knees, hips, fingers, elbows and shoulder pain all typical signs of inflammation / arthritic pain, I was cracking up.
Now it seems almost like a miracle, 95% of those pains have disappeared totally. (Obviously there are other factors contributing to my improved pain-free condition, like weight loss for instance, but I'm certain that cutting out a lot of the processed sugar played a massive role).
Fish Oil capsules have been my go-to for inflammation and joint pain relief for a long time but I can honestly say that I haven't taken any since before Christmas 2017.
Yeah I have taken Glucosamine and Chondroitin to help with that as well but don't take those anymore either.
After doing some reading about excess sugar in your diet I got a little freaked out and knew we had to do something to reduce our sugar intake.
A Few Facts About Too Much Refined Sugar
High sugar consumption can cause obesity, heart disease, inflammation and other chronic illnesses including diabetes. Link
Links to insulin resistance and inflammation which are key factors in developing cancer. Link
Diets high in refined sugar and processed foods may increase the risk of depression in men and women.
There are many more reasons for reducing your sugar intake which include accelerating the ageing process, causes fatty liver, slows your metabolism, drains your energy, increases risk of kidney disease, tooth decay, gout and possibly impaired memory and dementia.
So I guess that's enough to make most people want to reduce their sugar intake, I know I did.
Reducing The Sugar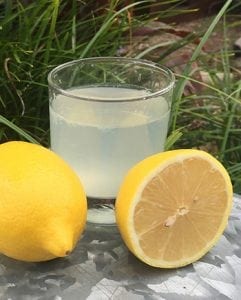 Now one thing that helped to desensitize my palate to my sweet cravings was lime and lemons.
Just about every morning I have a glass of water with the juice of a fresh squeezed lemon in it and drink it down.
It was hard to take at first because I had a bit of a sweet tooth and the acidity in the lemon was almost too unbearable.
I swapped out the lemon for limes at the start as they weren't quite as sour as the lemons were, this helped to change my palate before moving back to lemons. Now I actually crave my lemon drink in the mornings, go figure.
So with this shift in my taste buds I now find those sweet, sugary delights almost a bit too sickening,  a bit like the taste of a lemon was to me.
Cakes And Soft Drinks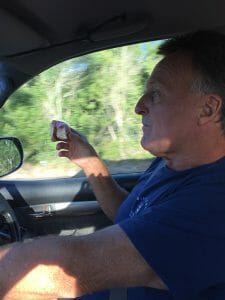 I guess we thought we ate reasonably healthy but with our well-deserved treats on top. After cutting a lot of those treats out and swapping for fruit and nuts among other things, we realized a change was most definitely needed.
We have managed to cut out around 90% of those "sweet rewards" from our diet and try to replace them with something a little more natural and healthy.
Bananas are an ideal snack and we also like to have some boiled eggs in the fridge, another healthy snack packed with protein too.
Any of the seasonal fruit and veges are an ideal hunger quencher and a better way to get your sugar naturally.
I could go on and on about the negatives of processed sugar but I just wanted to share what has changed with me reducing my sugar intake.
So get out there and have a crack.