As a beauty therapist I would always ask my lovely clients before I would do a facial treatment for them what they felt was the biggest concern with their skin-and the number one issue they told me was "how do I get rid of the dry skin on my face?".
My clients would often think that this was their lot in life and that they would just have to live with it, which made me want to write about (what I think) are the 7 Things You can Do To Help Prevent Dry Skin On Your Face.
I soon found (after asking a few more questions)  that most often, what the client may be doing in their daily skin routine is actually the issue, and sadly making their skin even drier.
Dry skin can easily be managed by changing up a few simple things within your daily beauty routine. You can still get that glowy, plumped, dewy look back again.
So Here are 7 Things You Can Do To Help Prevent Dry Skin On Your Face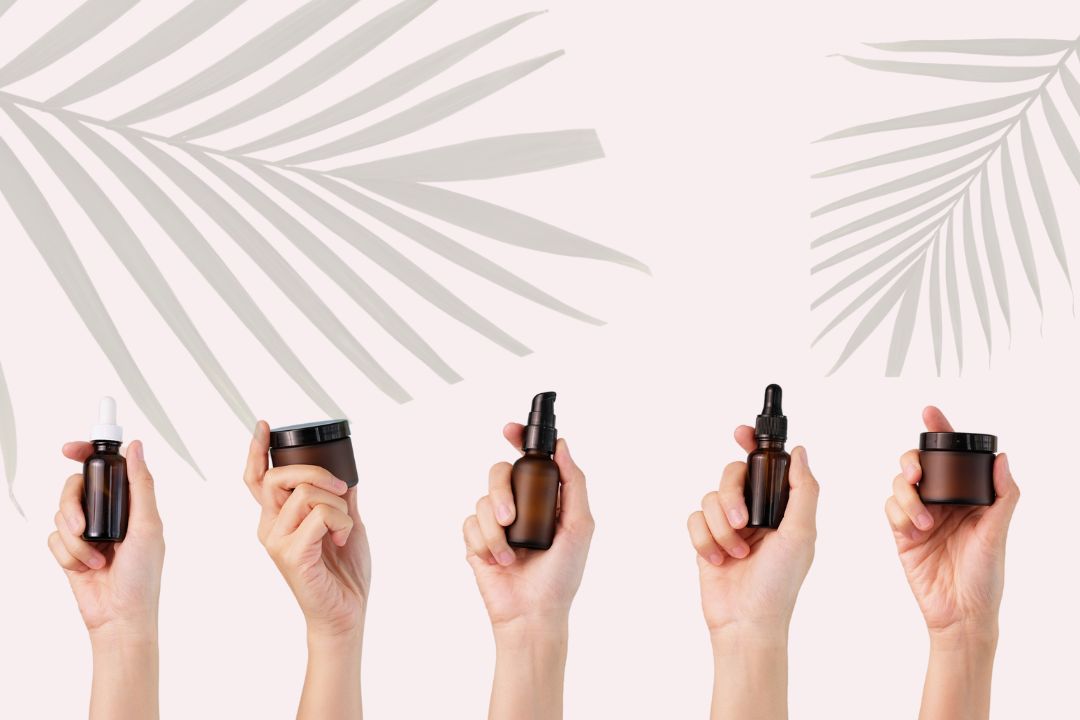 1. Only Cleanse Once Daily
There's nothing nicer than at the end of the day to get into the shower and wash all that grime and makeup away.  What happens next is while you are sleeping your skin goes into repair mode.
During the night you produce your own natural oil (sebum) that protects and keeps your skin healthy and is known as your Acid Mantle.  It's a protective layer of moisture to start the new day. .
If you're not sure what is the Acid Mantle here is a great post. 
If you cleanse again in the morning you will wash away that gorgeous acid mantle which leaves your skin vulnerable to dryness, ageing, and sensitivity.
All you have to do in the morning is to lightly wash your face with warm water, tone (if you like) and apply moisturizer. If you are exceptionally dry apply a nutritious face oil before the moisturizers to seal in all the goodness
Apply your sunscreen and makeup next if that's your thing.
In the beginning only cleansing once a day made my head go tilt…..tilt!  We've often felt that we needed to cleanse our face twice daily.  After doing "The once only a day skin cleanse" my skin has felt so much better.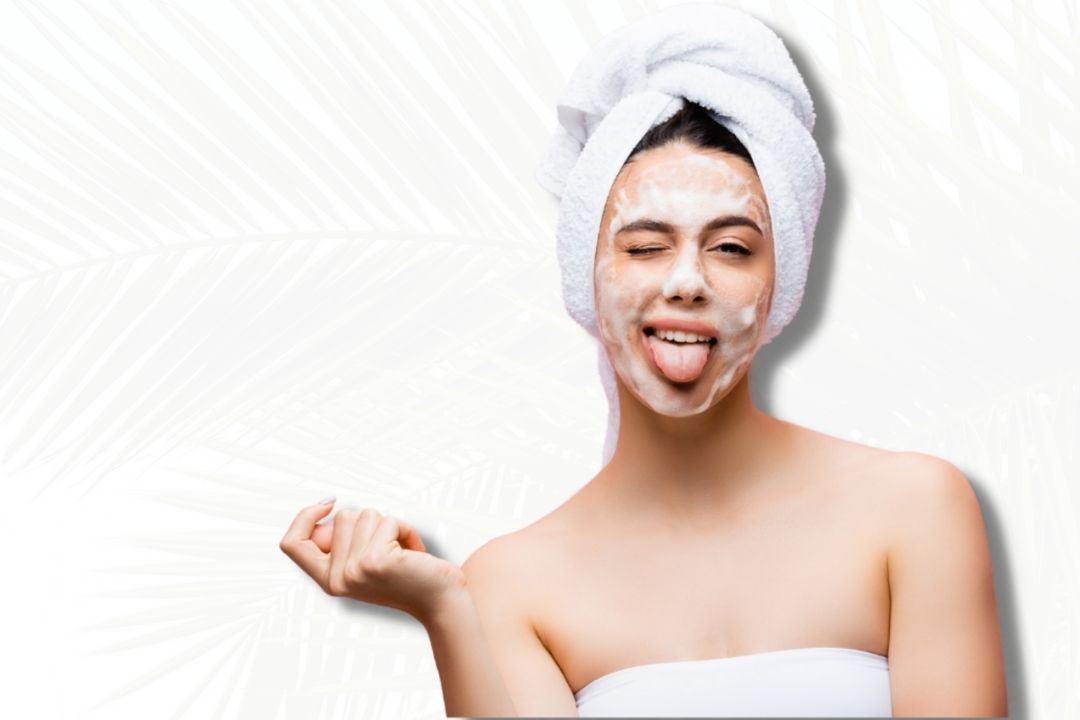 2. Exfoliate Your Face Regularly
The skin sheds cells all the time.  But……. sometimes we need to give those little skin cells a kick up the tushie and usher them out of the way.  What happens when we don't exfoliate is that your skin cells stay hanging on and will actually produce a film over your skin.
So even though you might be applying that Vun-da-bah moisturiser daily, it will struggle to penetrate those dry old scaly skin cells to reach the gorgeous skin beneath.  It's like apply moisturiser over cling wrap.
So how often should we exfoliate?
If you have a non-sensitive skin type, exfoliate twice to three times weekly,  It depends on you and your skin but generally that's plenty.
3. Over Exfoliating Can Cause Dry Skin Too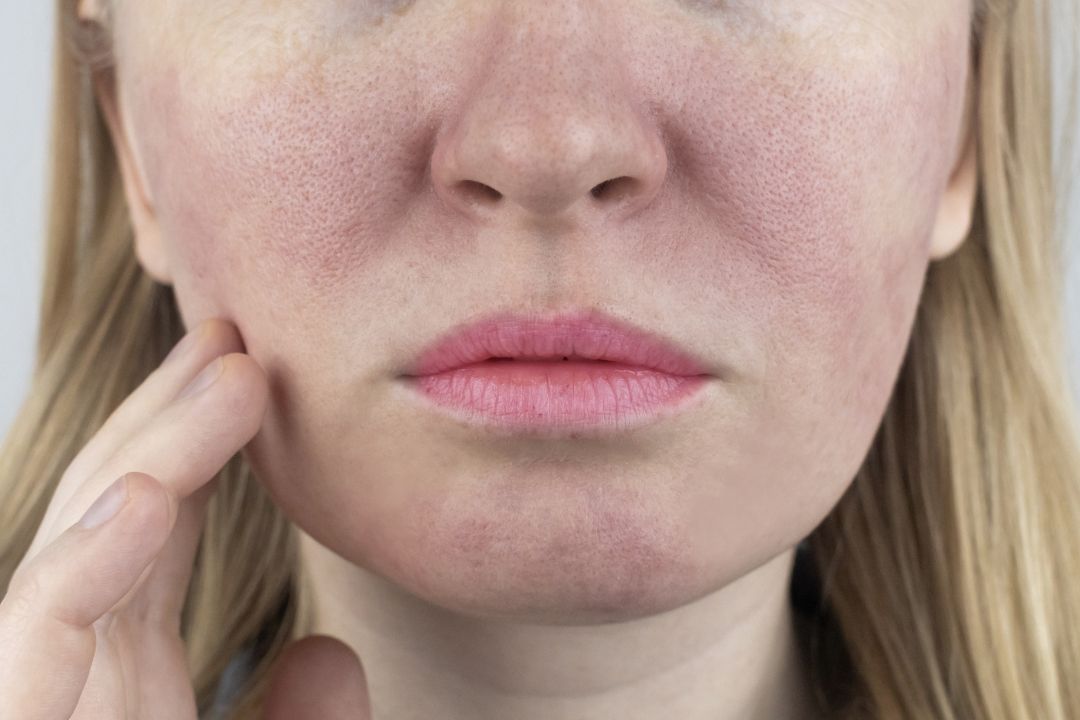 On the flipside here are a few signs that you may be over-exfoliating your skin.
doing it daily
scaly dry flakey patches
redness or irritation
dryness…go figure
sensitivity
tightness or pulling of the skin
Your skin is a pretty tough but over exfoliating can make it weak and susceptible to breakouts, dehydration, irritation and ageing.  Exfoliation techniques come in all forms from fruit acid peels, granular exfoliation creams, dermabrasion and hand buffs or exfoliating mitts too.
I remember years ago at beauty school I asked my beauty teacher why I had this clump of dry flakey skin on my forehead.. I said I scrub it all the time but it won't go away.  She told me that's why I had it!
I think a lot of our beauty routines are mainly done out of habit and as the years go by we forget that our skin changes along in that time.  Our beauty habits need to be re-evaluated when things aren't working for our skin and a great idea is to have a skin analysis or consult if your aren't sure.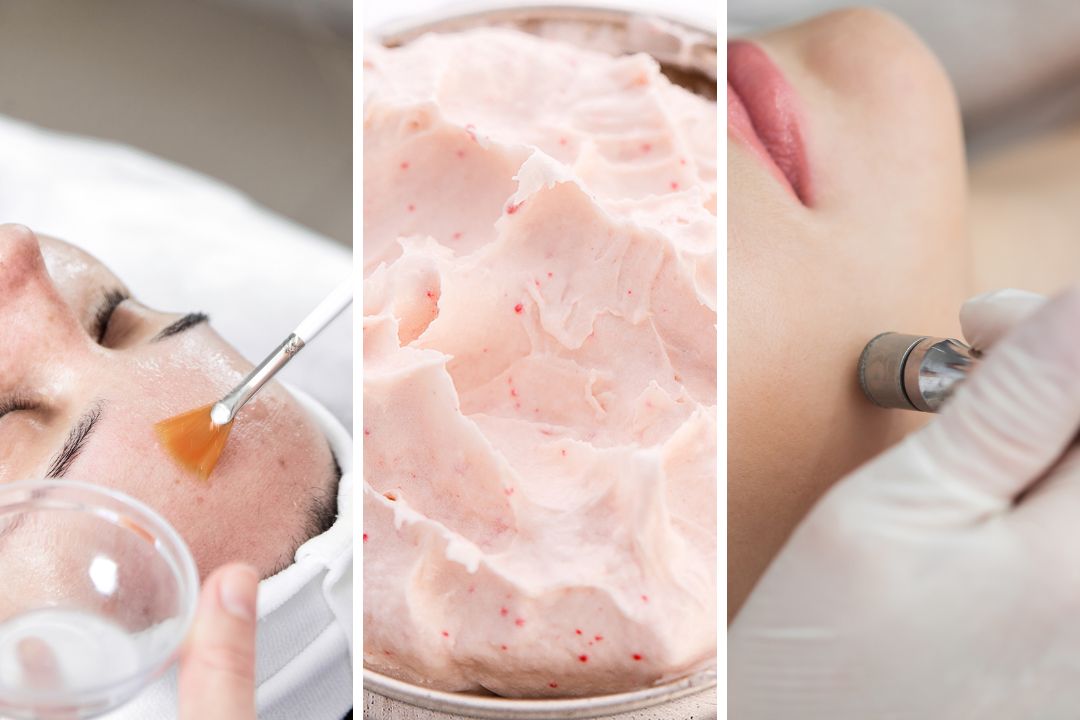 4. You Are Using The Wrong Type of Cleanser?
Cleansers come in all types from foaming ones, watery solutions, gels to thick and gooey creamy versions   A lot of the times we purchase cleansers that we like the feel of but are actually not suitable for your skin.
So what one is the perfect cleanser for you?
Good question. Dryer mature skin types usually work best with thicker creamier cleanser.  
Younger and oily skin types may prefer the foaming types of cleansers though creamy ones are also fine.
If you skin feels tight, dry and you encounter flakiness after you've cleansed, then you can be guaranteed that your cleanser isn't right.  Most of us think that a good face cleanse means that you skin should feel literally "squeaky clean". But in fact this means that you have over-cleansed your skin and now it has to go into repair mode to restore it's acid mantle.
If you can imagine healthy skin that is stripped of all the protective goodness and then you re-cleanse again with the same wrong cleanser morning and night, you will always be playing catch up trying to keep the moisture in your skin.
Rather a cleansed skin should feel clean and fresh while also feeling dewy and plump    If you know what I mean.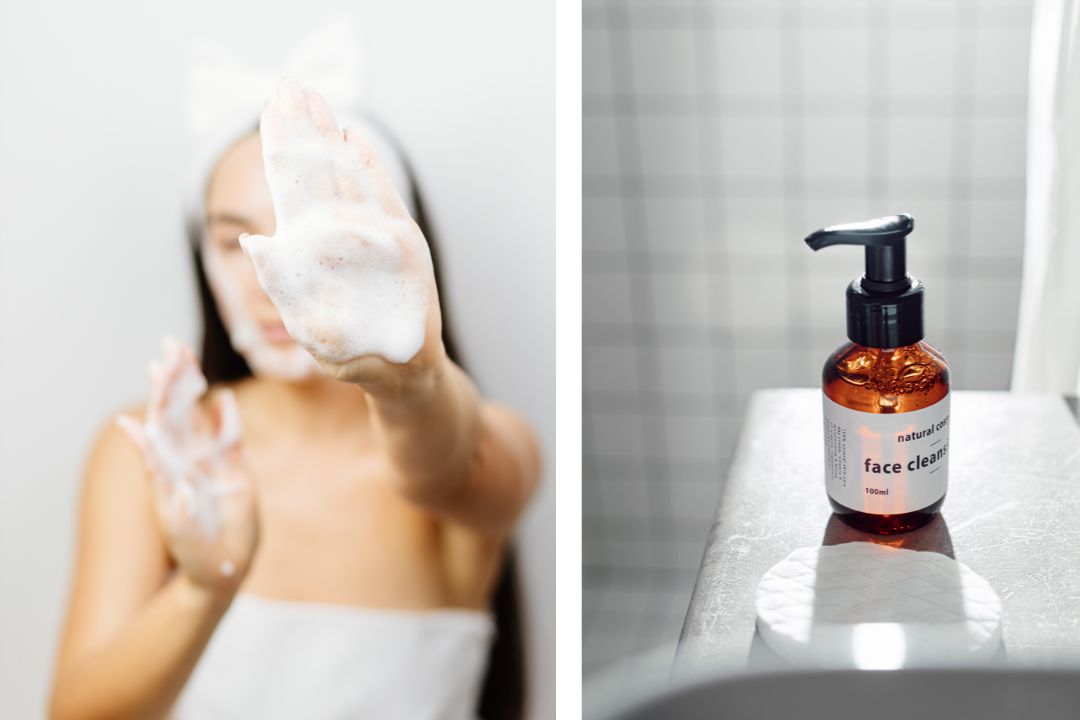 5. Not Applying A Skin Drink (toner) In Your Beauty Routine.
Love them or hate them, toners do have their place in beauty and are really valuable, especially when you suffer from dry skin. These days toners are probably referred to more as skin spritzers or skin drinks.
Avoid any that contain alcohol as this will dry out your skin even further. Skin needs both water and oil to keep it moisturized.  Some people think an oil in enough but in reality we need both. That's where the skin drink comes in.
I do love the Skin Juice Bio Juice which is a skin drink hydrating juice.  My other fave is Eco Tan's Face Tan Water which is a gradual self tanning toner for your face, neck and décolletage.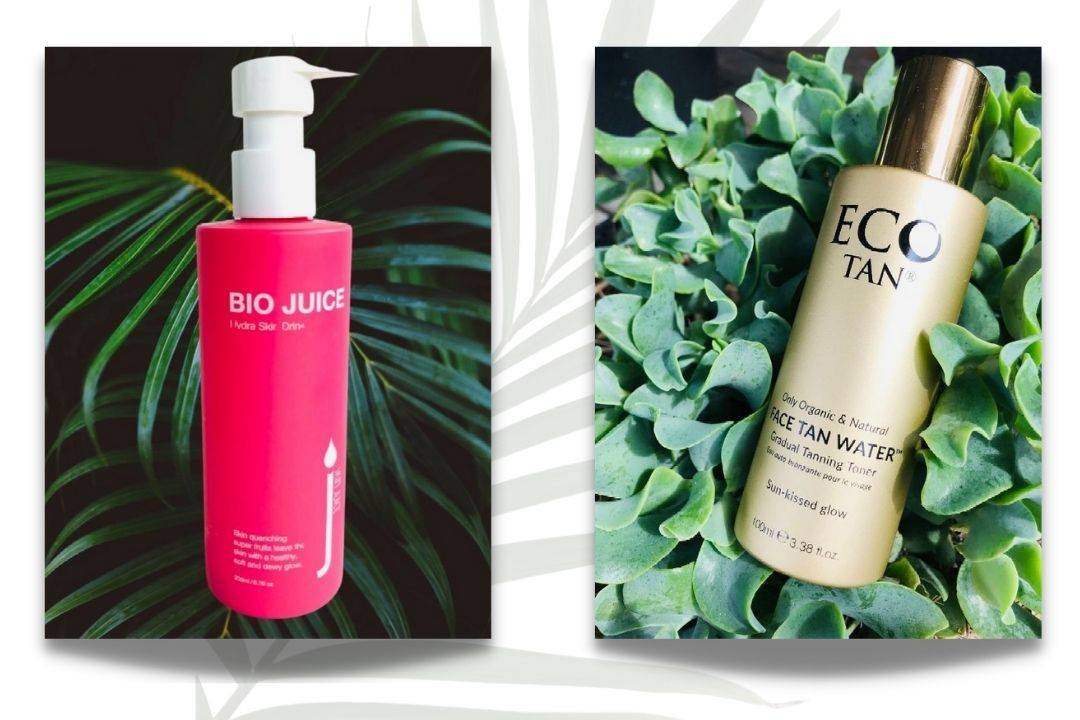 After cleansing, your skin's pores are open ready to receive all those juicy products your are going to put on next.  By popping on a skin drink, you fill the pores with lovely hydrating moisture.  Seal it all in with your next product – either a hydrating oil and moisturiser.
A thin water moisturiser may just not cut it for those suffering dry skin on their face.
Skin drinks/spritzers combined with an oil make a massive impact on dry skin. Followed by a lovely moisturiser.  Your skin will feel hydrated all day.
Ingredients to look out for when choosing a skin spritzer for dry skin are:
Aloe Vera, – helps lock in water to help hydration and soothes and helps soothe inflammation
Cucumber seed oil
Goji Berry
Radish Root
Quandong
Papaya
6. Add a Nourishing Face Oil Serum
Face oils make for an awesome layer of moisture and restore skin that is in need of a bit of plumping and hydrating.  This would have to be the jewel in the crown when it comes to dryness. Face oil serums are often light and silky and contain lots of potent ingredients that help to hydrate your skin.
Avocado and jojoba oil which are quickly absorbed into the skin. Sea buckthorn is great for anti ageing and plumping the skin. Rosehip oil if full of essential fatty acids and antioxidants.
Lets imagine your skin is a sponge and your pores are filled with a face spritz. Then you seal it in with a fine layer of nourishing oil and top it off with a rich moisturiser, It's the fine layering of those products combined, that will give your skin a great protective barrier.
6. Drink More Water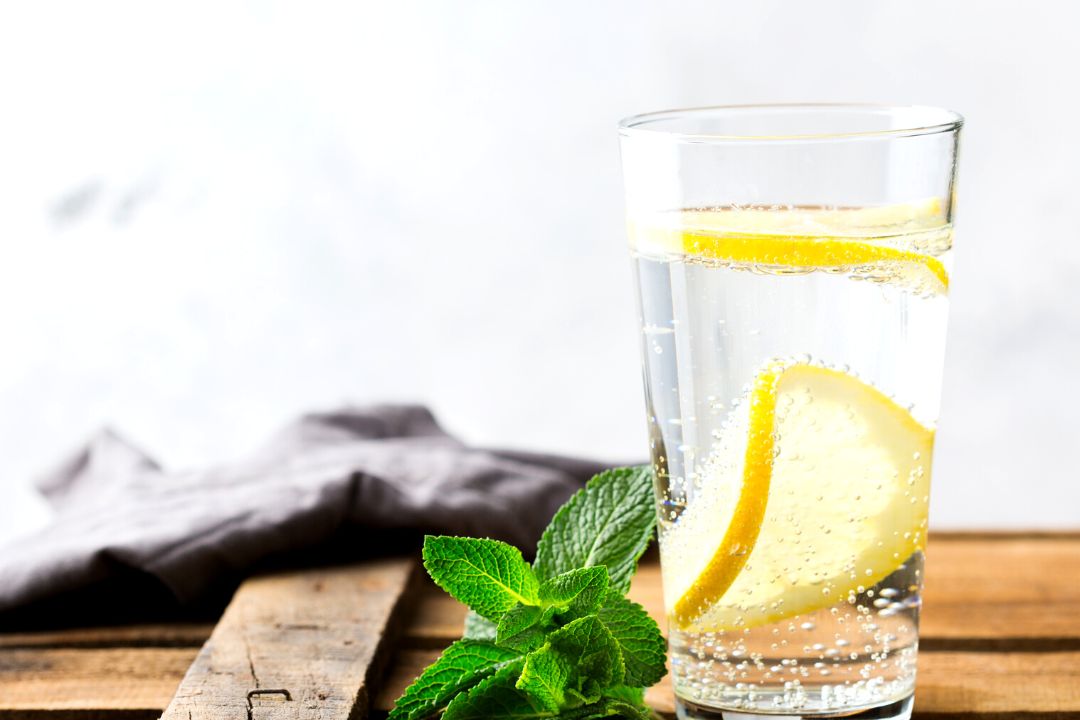 Simple, easy and free for all.  Yep….drink more water.  I know that this is probs something that you have heard a million times before, but drinking more water will definitely help to relive dry skin. Skin benefits from hydrating from the insides as well as from the outside.
Increasing water also helps eliminates toxins and keeps you regular…..well that's not a bad thing in general anyway and great for skin.
The thing that will help so much is avoiding or limiting your alcohol intake.  May not be what you want to hear but alcohol does dehydrate you.  When we did Dry July, one of the first things I noticed was how hydrated my skin was.
Nothing more to add here but to just go and get yourself a pretty glass and make a ritual of drinking more water.  If you make it fun it will be.
7. Avoid Too Much Exposure To Aircon and Hot Showers
Air conditioners are lovely to work or be in but the dryness they cause on your skin can be awful.  Hot showers aren't great either.  Too much heat will zap your skin of it's goodness and cause dryness too.
If you need to be in air conditioning for long periods of time, take along your face spritzer and spray over your face (and makeup) during the day.  Or if you feel you are extra dry pop on a little more oil lightly with your fingertips.
There are so many other factors that can affect your skin. Health, medication, environment, diet and habits all can add to the way our skin behaves. Somethings we can't change or alter.  But the things we can change will make a big difference to the biggest organ of our body – our skin and it will thank us for it.