If you're like Greg and I, we depend on deodorant liked it's our best friend relying on it to get through a tough work day, walking the dogs and not to mention those anxious social events hoping we won't smell and alienate people.😳
But after using chemical antiperspirants for years we wanted to share why we switched to a natural deodorant and why we're loving it too.
We've  been wanting to use a natural deodorant for years, but often wondered if we could possibly find one that actually worked. Well…we'll let you in on a secret….we have and it's totally awesome.
Backstory -The Problem With Us and Antiperspirants.
Before changing to a natural deodorant we were using a supermarket aerosol brand that seemed to be ok.  We sometimes found that we still became a bit smelly on occasions as it didn't always seem to do it's job.
There were days Greg would come home early from work in the morning and say……..
"Oh man I smell so stinky already!"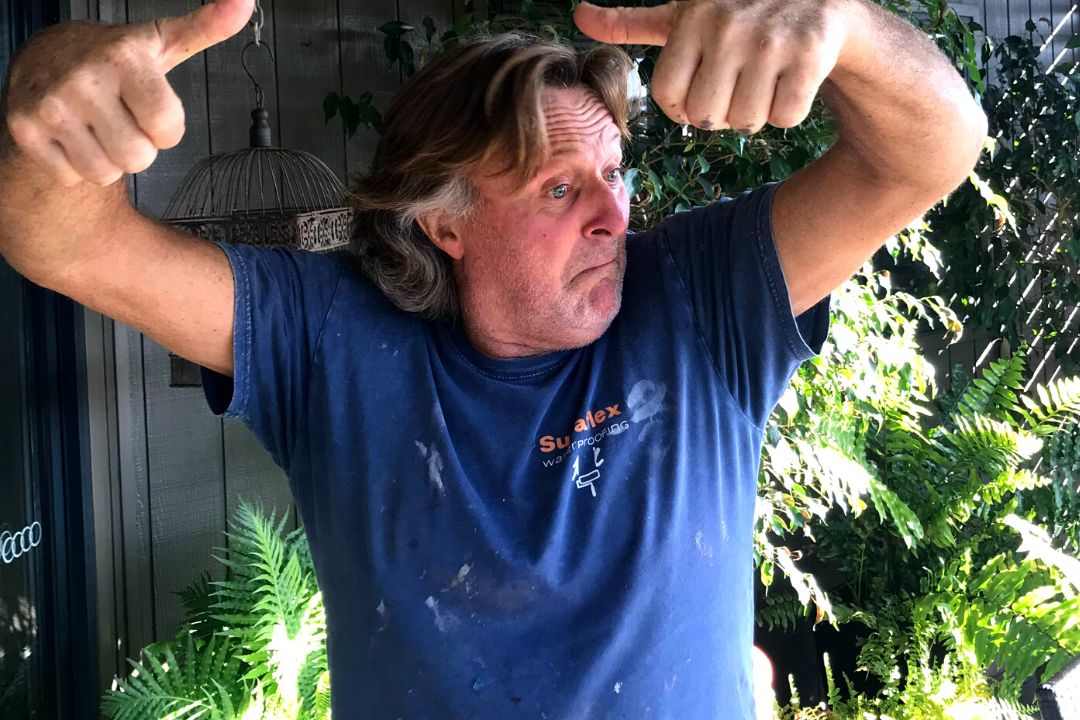 He would change his work shirt and apply more antiperspirant hoping for a better outcome.
We couldn't figure out why it would work some days and not all the time.
Our clothes, especially the work shirts retained the body odor smell even after washing  them over and over. After time, the build up of deodorant created hard lumps in the material under the armpits. Not to mention staining of white colored clothes.
So I just threw the clothes away.
Why We Decided To Change To More Natural Products
We know that so many products we use daily contain a plethora of chemical ingredients, from makeup, skincare, shampoo's, lotions, toothpastes and food as well. But we figured changing some of them one at a time may seem a small thing to do but they all add up.
If an all natural deodorant could offer a no smell protection, then why would we even consider using one that was loaded with chemicals? It often crossed our minds about the aluminum and chemical ingredients in the antiperspirants.
What Are Some of the Ingredients in Aerosol Antiperspirants?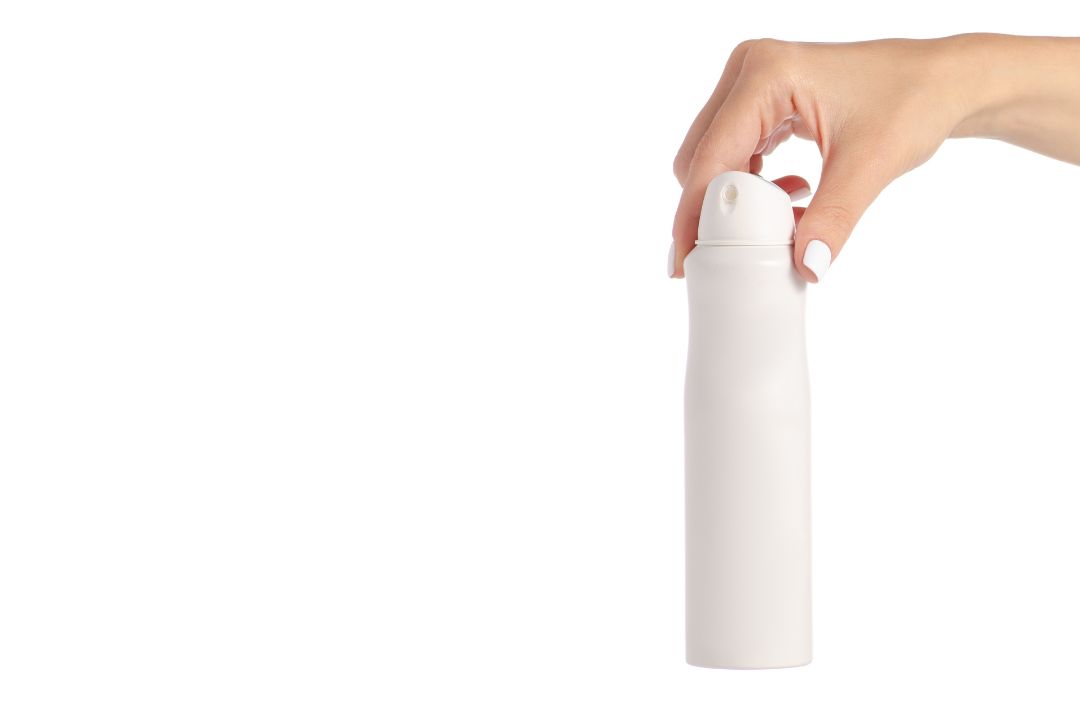 I had a sort of idea of the ingredients in antiperspirants but was surprised at what was actually in them.
Here are just a few I found.
Triclosan is an antibacterial and antifungal synthetic agent that inhibits the growth of odor-causing bacteria.
Aluminum-based compounds
Butane, isobutane, and propane
Parabens: Chemical preservatives to keep bacteria from growing in products.
Propylene Glycol 
So I was a bit concerned after researching what they actually were.  All were chemical ingredients, some made from petroleum and I wondered if now it was time to go natural.  After all, if a natural product can do the same job why were we applying all these chemicals onto our skin day after day?
While the ingredients in the natural deodorant that we now use are 100% natural, Australian made and owned, sourced sustainably, contain no alcohol, aluminum or triclosan and cruelty free. Also free of parabens, silicanes, Phthalates, petrochemicals and synthetic fragrances.
How We Found Our New Natural Deodorant.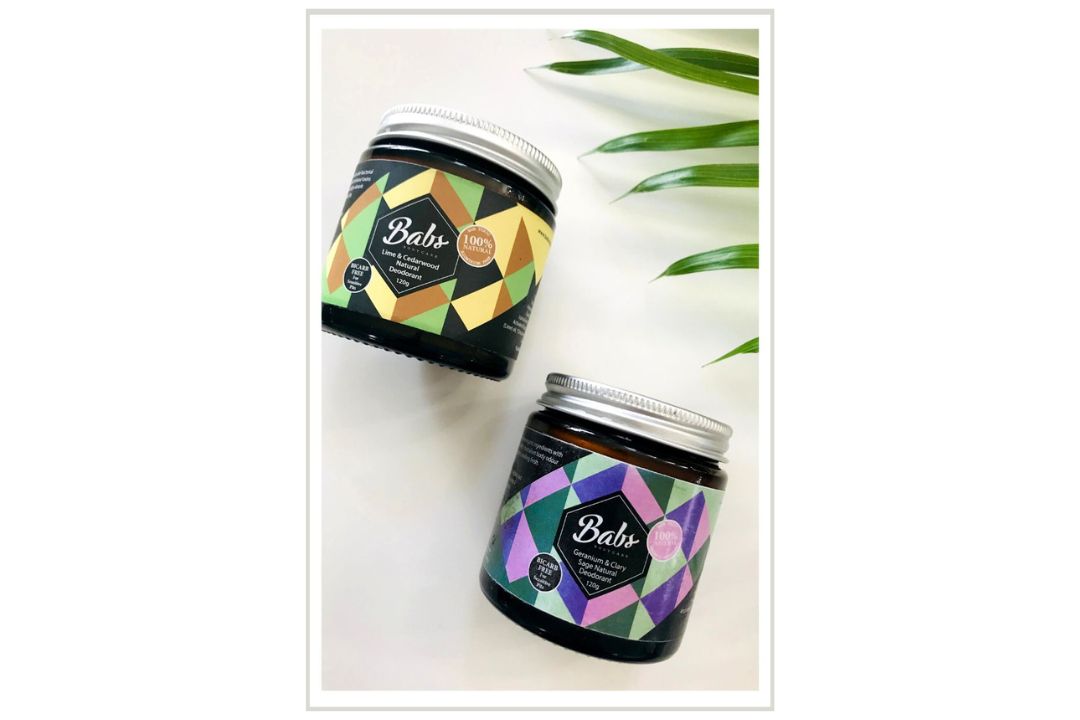 We were visiting some friends when we met up with a lovely lady called Andrea who creates natural skincare and body products right here in Jervis Bay. She was sharing about her own unique story on finding a natural deodorant and how she became frustrated trialing products that just were the pits so to speak! ha ha!
In her frustration she created her own natural deodorant free from toxic chemicals, natural and organic and cruelty free.  Some of our other friends told us that they had been using Andrea's deodorant and it was awesome so we decided to give it a go. After trying a few samples of two of her deodorants, within the first day we were amazed at how great they worked and…. no…. we didn't smell either.
The whole family started using Babs Bodycare Natural Deodorant  and then friends as well. We just love it😍
Our fave in the Babs Bodycare deodorant collection is the Geranium & Clary Sage  and the Lime & Cedarwood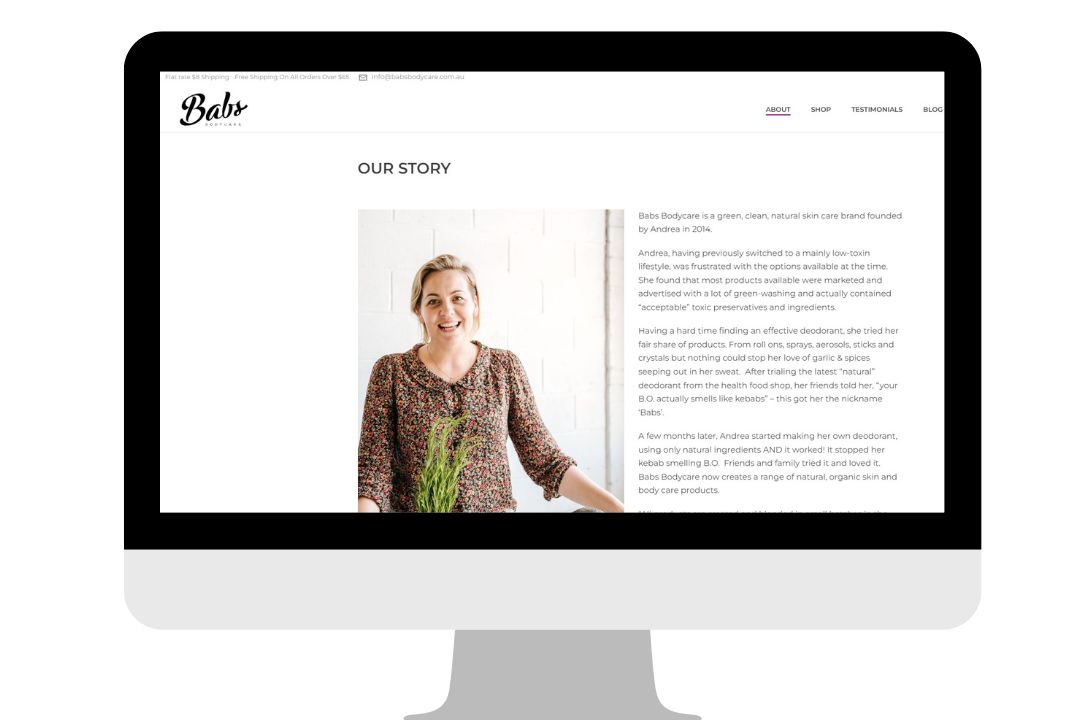 What's the Difference Between Antiperspirant and Deodorant?
I ended up being confused about the difference between antiperspirant and deodorant, as they are commonly sold together and used for similar purposes.
Antiperspirants are designed to stop sweat from forming, while deodorants help with body odor.
Why Sweating is Good
We don't love the wet feeling under our armpits but in reality the body is designed to sweat to regulate our temperature. Sweat itself doesn't smell. Natural bacteria that grows on our skin mixes with the sweat that causes odor.
Natural deodorants help to neutralize that smell and we've found that the one  we are using works like a charm.
Aluminum may seem like a sweat-stopping superhero, but its secret to success lies in plugging up those sweat glands, which isn't great and doesn't do anything for the smell anyways.
So The Conclusion is….
There's no going back now my friends. We are so happy we've made the swap to natural deodorant and glad we found Bab's Bodycare Products. Andrea and her hubby Matt are an amazing couple and passionate about what they create.  For more of the lovely skincare and other glorious natural products you can find them at here.