The Best Pumpkin Quinoa Patties Ever
These awesome pumpkin quinoa patties are a winner and an super tasty vegetarian recipe that you can whip up easily.
If you have some leftover roast pumpkin and quinoa from the day before, this recipe a time and taste winner too.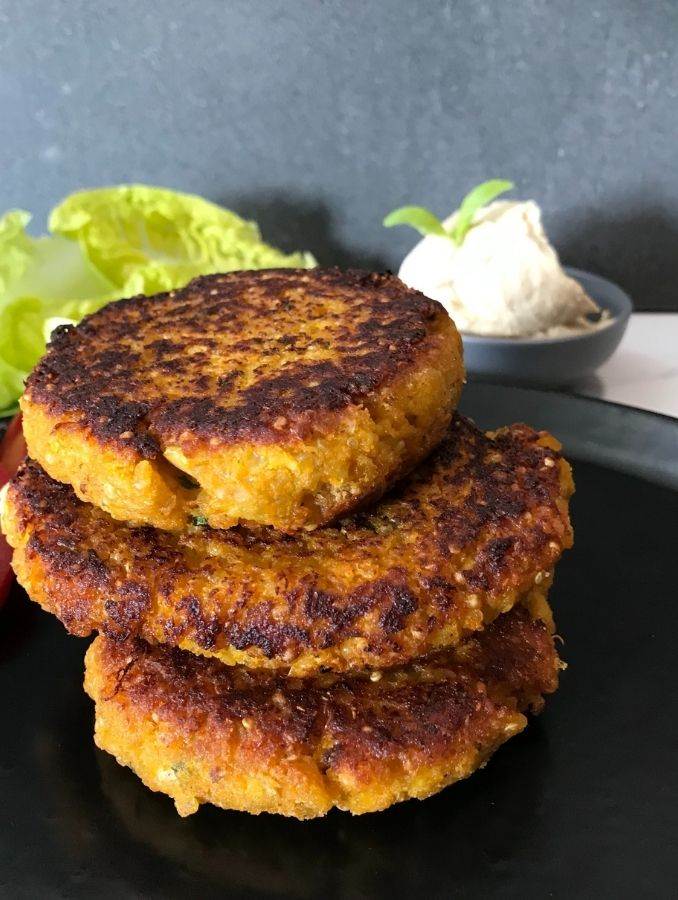 Easy Pumpkin Roasting Method
If you don't happen to have any cooked pumpkin on hand at home, an easy way to cook your pumpkin (and make it even more tastier) is to pop it onto a tray, drizzle with a little bit of olive oil, salt and pepper and let it cook all by itself in your oven. Leave the skin on as there is no need to peel. When it's cooked gently scoop out the flesh of the pumpkin.
This roasting method is definitely an easier way to cook pumpkin while you prep something else if you like.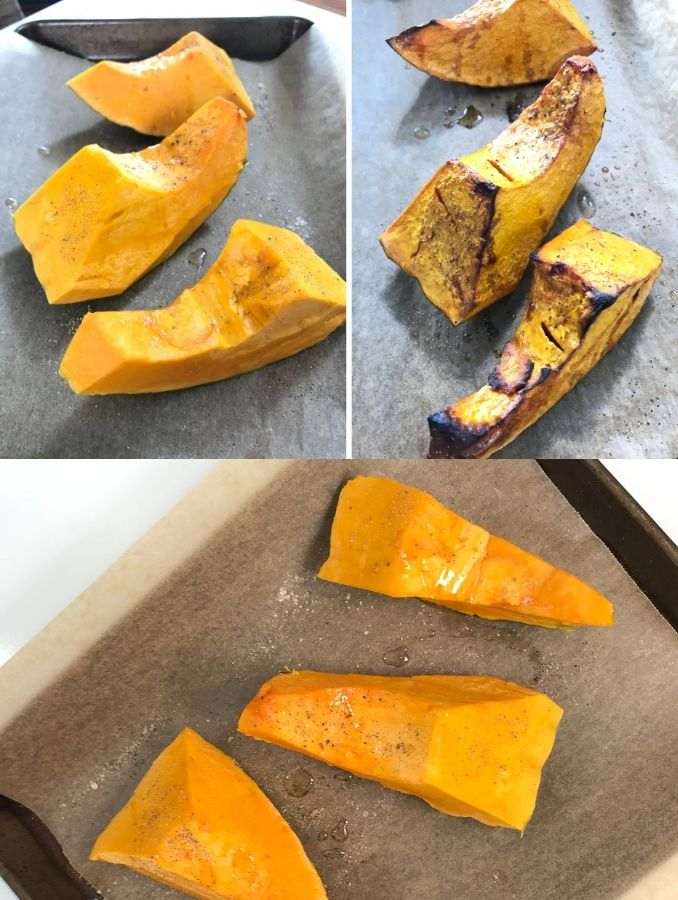 Simple Ingredients
With only a handful of ingredients, these vegetarian pumpkin quinoa patties are not only a winner in the pantry department but also great on taste too.
The ingredients are pretty simple and sure that you'll have them on hand at home. I love having quinoa on hand in the pantry.  It's simple to cook and one of those go-to ingredients.
Pumpkin –  any pumpkin variety is fine.  A sweeter type will make your patties taste rather yum
Quinoa – a wonderful nutritious pantry staple to have on hand that cooks quickly, plus high in protein, fibre, minerals and gluten free
Parmesan – wonderful adding more taste
Spices – cumin to give a little twist and salt, pepper
Egg – perfect binding
Breadcrumbs – use ordinary packaged breadcrumbs or gluten free if you prefer
Garlic & Onion – omit the garlic if you prefer but the onion gives great flavour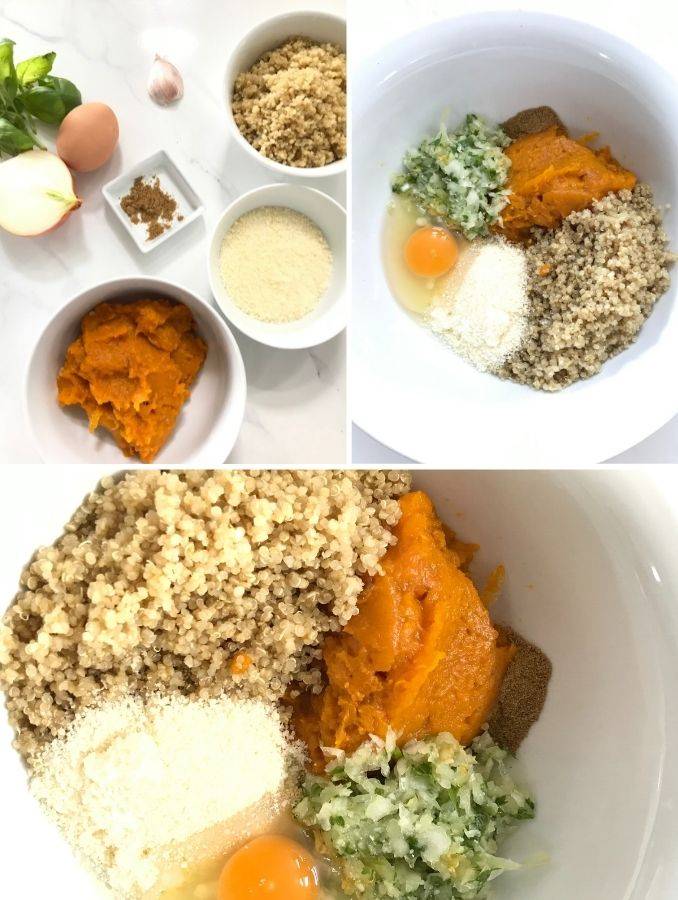 How To Cook Quinoa
Quinoa is one of those often talked about foods that is a great gluten free replacement to other grains. Being a grain that is high in fiber, quinoa can help in the movement department. (if you know what I mean). For more info on the benefits of quinoa a quick read an article on  the Top 5 Health Benefits of Quinoa.
Rinse the quinoa under cold running water till clear.
Add 1 cup of quinoa to 2 cups of water into a saucepan. (you can use vegetable stock to enhance the flavour or chicken stock too).
Bring to the boil and then reduce heat to simmer and cook for 15 minutes.
Turn off the heat, allow to stand with the lid on for 5 minutes.
Fluff up with a fork and ready to eat.
NOTE: Sometimes you may get cooked quinoa with a bitter taste.  That can be from not rinsing you quinoa prior to cooking.
Pumpkin Quinoa Patties Recipe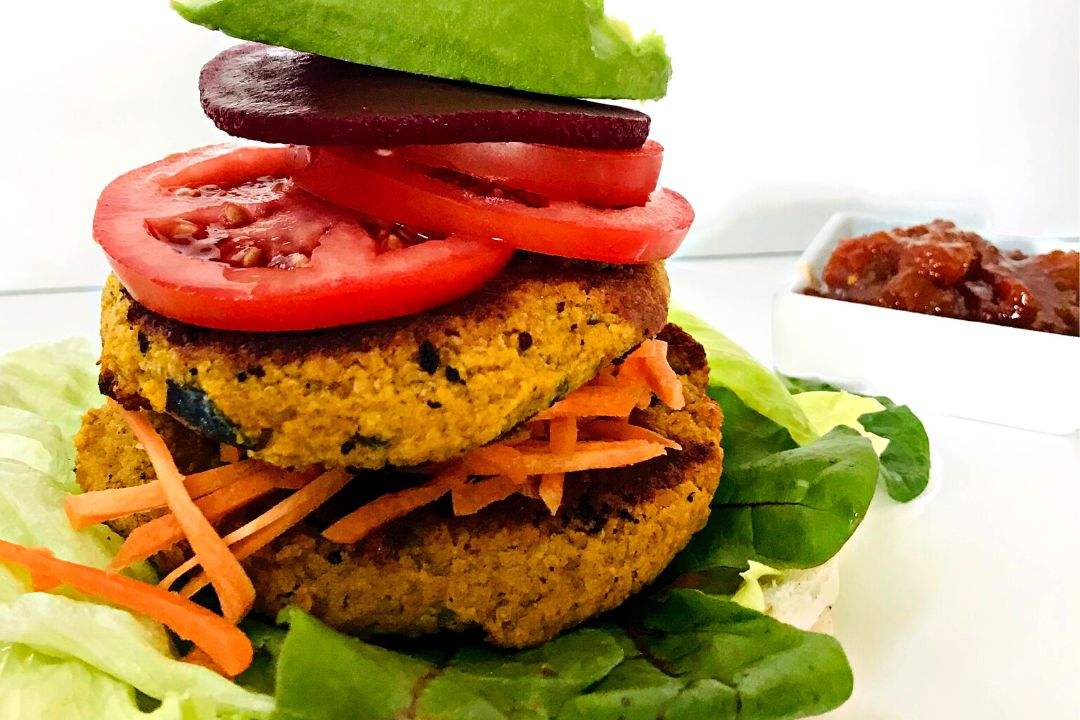 Pumpkin Quinoa Patties
Delisciously tasty vegetarian patties great for lunch or dinner.
Cuisine:
American, Australian
Keyword:
patties, pumpkin, quinoa
Ingredients
1

cup

pumpkin

mashed

1/2

cup

quinoa

or 1 cup cooked quinoa

1/2

onion

vegetable stock

pinch

1

clove garlic

minced (optional)

1

egg

3/4

cup

dried breadcrumbs

1/4

teas

cumin

1/4

cup

parmesan cheese

grated

2

tabs

fresh basil

chopped finely

pepper

pinch

3

tabs

olive oil

for frying

1

tabs

coconut oil
Instructions
Cook the quinoa first. Add 1 cup water the veggie stock cube and 1/2 cup quinoa (that's been thoroughly rinsed to clear) to a pot and bring to the boil. Reduce to simmer for around 15 - 20 minutes or until quinoa is cooked. Allow to cool.

Combine mashed pumpkin, quinoa, onion, garlic (if using), egg, breadcrumbs, cumin, parmesan cheese, basil and pepper. Mix till combined.

The mixture may seem a little on the wetter side and if need be add a little more breadcrumbs if you like.

Form into 5 or 6 patties and pop into the fridge for 15 minutes until they firm up slightly.

Heat a larger style frypan - moderately high, with olive oil and the coconut oil.

(use both or just the olive oil if you prefer. The olive oil can get rather hot).

Pop your patties into the frypan and flatten to form more of a rissole shape by pressing slightly with and egg flip.

Cook for 4-5 minutes and flip over carefully and cook the other side for the same or slightly less time.

Keep and eye out to make sure they don't burn.
Recipe Notes
Note 1. Remember to rise your uncooked quinoa thoroughly first.  This will avoid it tasting bitter.
Nutrition Facts
Pumpkin Quinoa Patties
Amount Per Serving (5 g)
Calories 136
Calories from Fat 36
% Daily Value*
Fat 4g6%
Cholesterol 30mg10%
Sodium 151mg7%
Potassium 177mg5%
Carbohydrates 22g7%
Protein 6g12%
Vitamin A 1739IU35%
Vitamin C 5mg6%
Calcium 69mg7%
Iron 2mg11%
* Percent Daily Values are based on a 2000 calorie diet.
Use Up Your Leftovers
While some families looooove leftovers, it seems that they often get tossed into the bin. If you are cutting and cooking up pumpkin for dinner, perhaps think of the next day's meal and how you can use it if you have leftovers.  Cooked up pumpkin makes for great additions to cakes and Summertime salads too.
Vegan Pattie Option
If you love vegan food why not try our Vegan Beetroot Patties.  Perfect for burgers, lunchbox ideas and nice eaten cold too.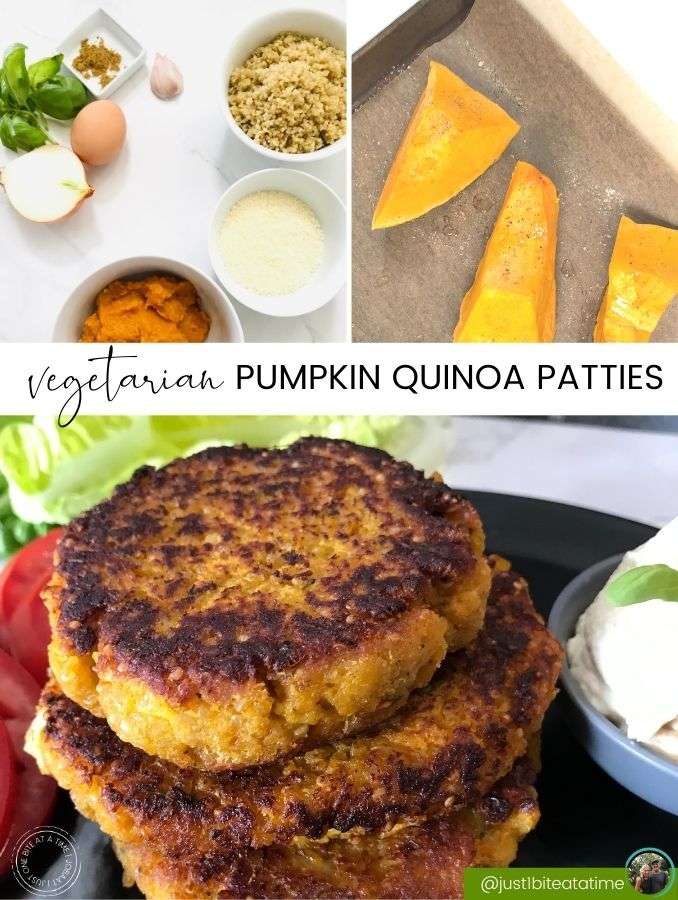 How To Serve Your Pumpkin Quinoa Patties
Well…..the list is endless but here are a few options we love.
Add to a hamburger bun loaded with avocado, lettuce, tomato, beetroot and some relish.
Load a platter with lots of leafy salad and pop your patties on top with dollops of humus.
Serve with sour cream and sweet chili sauce.
Pop into lunchboxes for a nice change to sandwiches.