While going Dry July and booze free isn't always easy especially in our Aussie lifestyle, the benefits can be truly amazing.
If you've decided to ditch the grog this month for your own personal reasons or to join in the fundraising campaign, we want to share with you here our 31 tips to survive Dry July.  it's a win win no mater what.
Giving up the grog for a whole 30 days has loads of benefits.
Weight loss 
More solid sleep 
Hydration levels improve
Better concentration and focus
Helps reduce anxiety
Healthier liver
Save money 
Glowing hydrated skin
We not gonna lie, Greg and I have enjoyed the "Happy Hour" and "arvo drinks" combined with the nibbles more often than not. But at times it's kinda more of a ritual rather than the occasional treat.  And those habits can be harder to break than we thought.
It's often just a given to celebrate an event with a with a glass of vino, beer or fave spirits. Twisting the cap off a beer and hearing the swishhh while you're cooking a barby is just what you do.
So while trying to change those patterns we've found a few tips for going sober this July and wanted to share them with you if you are joining in too.
You can always do a partial Dry July and keep your week free from alcohol and have a little drink on Friday or Saturday as an alternative. I'm sure you'll get something from one of the 30 fun survival tips anyway whether your abstaining or not.
This was just something that we thought we'd give a try to reboot us back into the original plan to get healthier and fitter just one bite at a time.
1. Find yourself a BFB – Booze Free Buddy
Anything you do whether its exercising or working is so much easier with a friend by your side. Someone who you can call on to share your ups and hopefully not downs makes the journey fun.  Or enroll your 4 legged pooch as your best friend and make a time to talk and walk with them.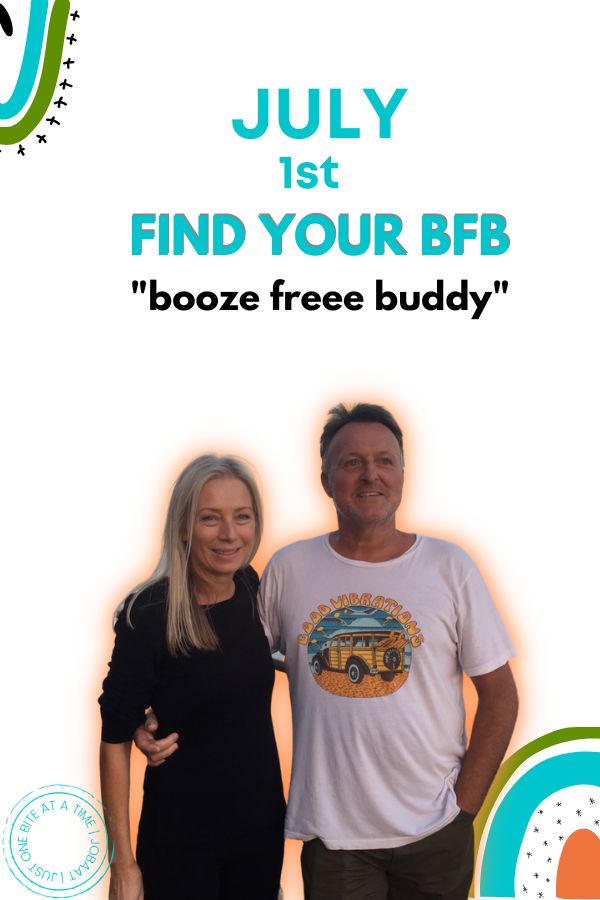 2. Stay hydrated
Drink plenty of water, sip on herbal teas.  Try a new cold pressed juice recipe or make some kombucha to add a bit of va va va voom..  Or why not look into some mocktails and non alcoholic beverages too. .
3. Try a new hobby or something you've always wanted to do.
Been putting off a hobby because you don't have the time?  You may find that you may have more of an opportunity to give it a go now. Here are a few ideas that might inspire you.
Antique collecting
Laser Tag
Floral arrangements
Golf
Standup paddle
Star gazing
Darts
Running and cycling
4. Change your dinner dates to a luncheon instead.
It's probably easier to avoid the temptation to drink an alcoholic beverage during the day than if you are dining out at night. Avoiding the little temptations to drink when you'd rather not is about avoiding those tricky situations. Plus going for a walk or perusing the shops after can be half the fun.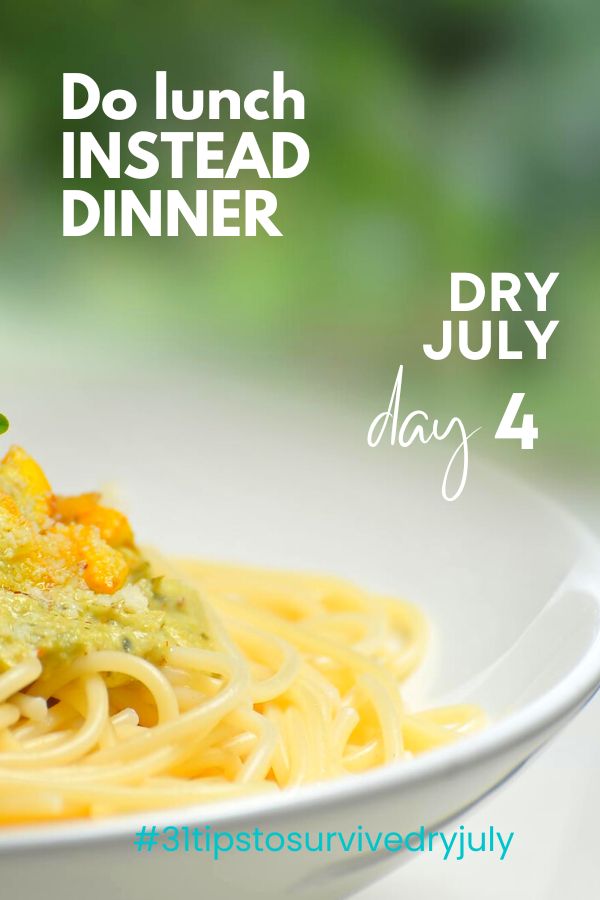 5. Join the gym.
Do you have one of those gym memberships that you rarely use?  Ahem…..now might be the time to dust off your card and give it another go.
Exercise is a great distraction and inspires you to keep up the good work that you are achieving on the inside of your body. A month is a great time frame to see if it's your cup of tea as well.
You'll (hopefully ) be inspired and pumped up when you see all the other gym people doin their thing.
6. Adrenaline junkie? Something adventurous.
When changing up your routine why not add in a little bit of adventure. If abseiling isn't your thing maybe learn to surf or go zip lining.  Go for a fast lap around the race track with one of those race car drivers. Not everyone's cup of tea though and maybe something a little tamer will fit better for you.  But…..lets amp it up just….a little bit.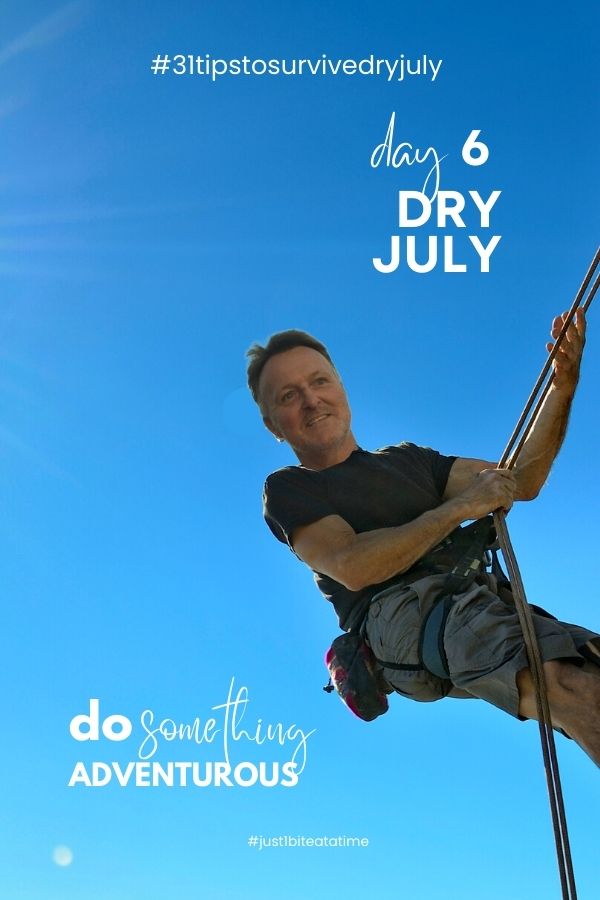 7. Milestone Day
Wow you've made it a week alcohol free.  Time for a reward.  Have a massage, facial, mani or pedi and enjoy some pampering.  Good for the soul.
8. Go to the movies
DAY 8 Get a group of your friends and see the latest blockbuster movie  and make it a regular event for the whole month of July.
Keeping a regular event on your calendar each week for the entire 4 weeks can help you stay focused. Creating an alternative outing that doesn't include going to a venue that serves alcohol is a great way to switch things up.
If you are super keen, why not create a movie night in your own backyard or at home or in your own backyard.
Not into the movies? No promblemo….pop onto Netflix and find an inspiring (or funny) movie that will transport you to another place. Well at least for a couple of hours and venture into another world.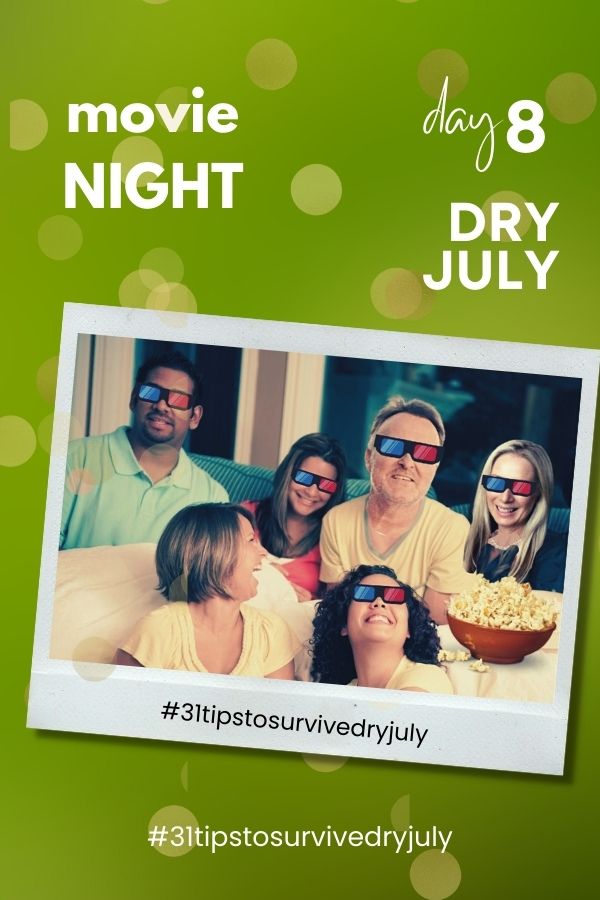 9. Start a healthy habit.
While you are ditching the grog for an entire month, why not add a fun new healthy habit into the mix.
Try some new cold pressed juice recipes.
Go meatless Monday.
Up your intake of fruits and vegetables
Visit the local fresh food locavores instead of your usual weekly supermarket shopping every week.
10. Visit alternative healthy food cafes and restaurants
Eating and going to the same food restaurants can become a habit.  It's usually because we know exactly what we are going to get when we order from the menu.  Why not go alternate and try vegan or vegetarian for something different.  The options and variety these days are awesome.  So much on offer now on the menu's.  If you've never tried them you might get a lovely surprise.
11. Declutter 5 minutes each day
This is one of my fave things (Sonya) to do.  Honestly it's like a great reset for your brain each day.  While you are resetting past habits why not throw this one into the mix.  A clearer, organised mind makes everything seem just that bit easier.
Donate things you don't use anymore and throw away anything that isn't up to scratch.  If you haven't used it in a few years maybe you need to do a Marie Kondo on it.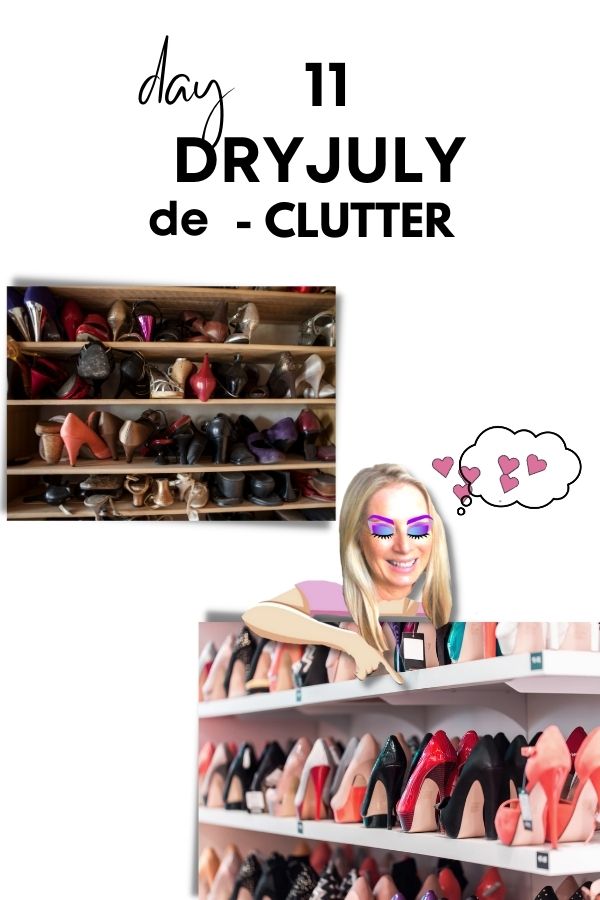 12. Learn how to make Mocktails.
Mocktails recipes are so good these days.  So many brands of dealcoholized wines, spirits and sparkling rose available making a mere mocktail appear as it's on steroids. Use a gorgeous glass, add a few garnishes or slices of fruit and mint leaves and shake them up in your cocktail maker.  Just like the real thing only you stay sober!
We think Natalie from The Mindful Mocktail is awesome.  She has so many recipes and tips to help you make these gorgeous delectable drinks.  You can find her here on her website and here on her Instagram page . With encouraging words to help you whilst going alcohol free. Plus she has a free recipe book for you too.
13. Gain V's Loss
The gain while going 30 days grog free is pretty awesome.
Clearer mind and focus,
hydrated skin,
better sleep, 😴
less anxiety
and of course money saved. 💵
You may be thinking that you'll miss out on having fun with your friends while abstaining from the drink, but after a few days of awesome sleep and waking up refreshed you may think differently.
Plus if you've signed up to be part of the fundraising challenge of Dry July your efforts will be very appreciated too. 💗
14. Build a veggie garden
How satisfying is it to grown and eat your own veggies.  With the price of produce a little on the xxxx-y side at the moment it's a win win.  The kids will love it too.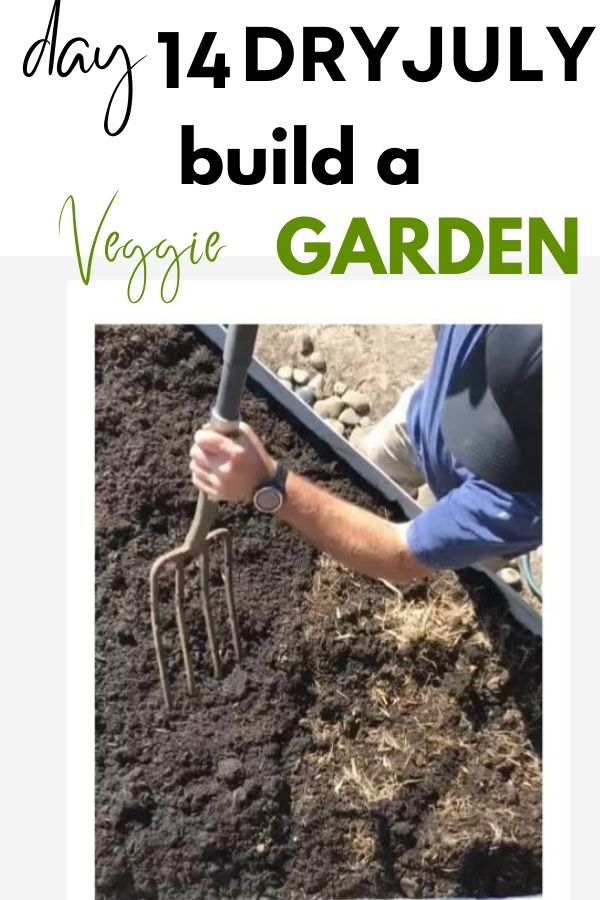 15. Millstone Day
Ok, you've reached it to two weeks alcohol free and pretty well halfway through.  Go and treat yourself to something special. Surprise yourself.
16. Learn a new skill
Lessons are great and break up old routines and create new exciting patterns too.  What about a class on how to use a chainsaw can be kinda different too. Fancy taking dance lessons? Salsa, ballroom or Zumba just might be your thing. (or not…. ha ha?).   Welding possibly? Painting and art maybe more up your ally or learning to growing micro herbs?.
17. Buy yourself some new threads.
Gotta love some new dud's and frocks to brighten your day.  Trip to the boutique is a must.
18. Read a book you've always wanted too but never had the time.
You've probably got a bit more time on your hands so why not grab that book you've always wanted to read but have been putting it off.
With still a couple of weeks to go, you can smash out a one and maybe even a second one.
19. Pantry Makeover / Garage do over
While you are revamping your mind, body and soul, why not joosh up your pantry at the same time.  Pantry's can either look amazing or totally suck to be honest.  Half of the items get lost, out of date or you're just over having a cup a soup.  An organised pantry makes for quick, easy and healthy food options.  Most of the time the reason we cook a crappy, unhealthy dinner is because we just don't know what to cook.  Seeing what's in your pantry makes it easier to know what you can create.
For inspo check out The Home Edit on Netflix.  These girls are amazing at getting stuff organised and done. Their website link is here.   For their Insta page here. 
Garage Makeover Instead?
Cant' seem to get the car into the garage cause of all the stuff you have in there?  Time to sell or donate it.  You'll be surprise at how much is in there.  Trust us ….we know what's in ours and it ain't pretty.
20. Go herbily
Try some herbal fruity teas. There's so many to choose from – digestion, sleepy teas, fruit infused, calming and gorgeous everyday teas from Twining's. Try your local wholefoods store too for something different. Or go to a tea making class and create a personalised tea that's just right for you.
Ok….day 21…Milestone day.
I know you're thinking how quick 3 weeks has passed. (or you are thinking the opposite maybe….!).  Time to do something nice for yourself.  Some ideas……
Book a ticket to a food or music festival.
Try on those runners you've been eyeing off and actually buy them
Get the latest tech gadget you've been wanting
Get some flowers to decorate the house
Have your car detailed. (nothing like a clean car inside and out).
22. Be the designated driver
Win win here.  You're friends don't have to get an Uber and you won't wake up the next morning with a hangover.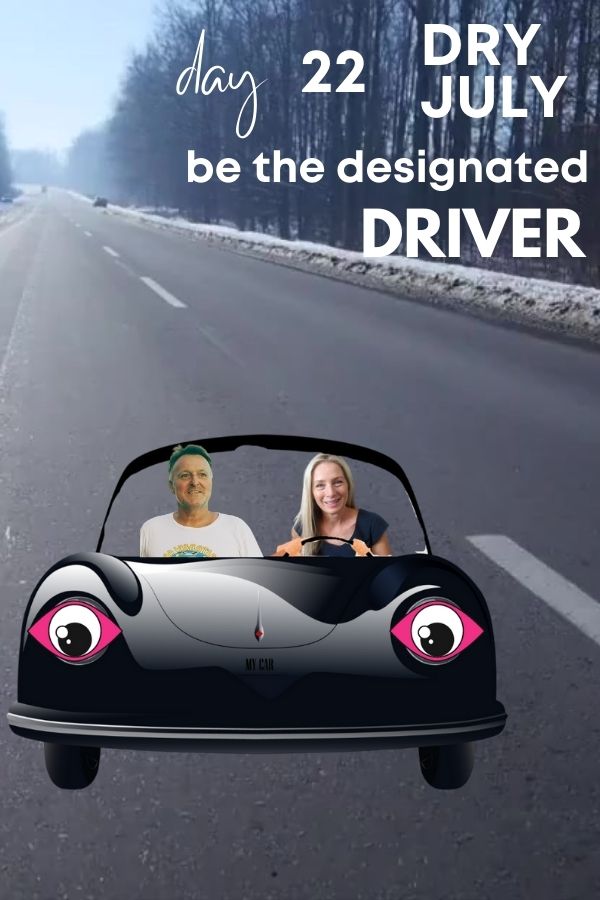 23. The Golden Ticket
Need a time out drink pass? Well then the Golden Ticket is the answer. You can purchased the Golden Ticket from Dry July and receive a drink pass for a night off and make it official (it's a donation that goes to the fundraising cause of Dry July).
Totally understand if anyone would like a mini break as you may have a special milestone event that you may like to celebrate with a glass of champagne. Your anniversary or birthday may just happen to fall in the month of July and you've probs got some great things planned like a party in your honor.
Even though the goal may be to finish the entire month of July alcohol free.  You've given it a great crack so far.  If you need a pass then go and grab one.  (And the Dry July cops aren't going to come to get you either).
The whole month abstaining may not work for everyone and totally understand.  The main thing is to appreciate how far you've come and the effort put in as well.
24. Feeling rested now?
After Google-ing this, an average person will sleep for 229,961 hours in their lifetime or basically one third of their life. This is based on a person who sleeps for 8 hours in a day.  So make this space one you want to be in. Update your doona cover and revamp your bedroom. Chuck on a fluffy animal print throw.
25. Drop off your preloved items to the op shop
This may seem a random tip whilst doing the dry July challenge.  But…..if you've either revamped your bedroom, decluttered your home and made over your pantry you'll probably have a bit of a pile of stuff that need to go.
Decluttering is one thing but actually taking it away or rather getting it out of your sight will totally release you from the clutter. Or like most of us we pop it into the boot of the car promising that we'll drop it off next time we drive past only to find it the next time we go to put groceries in.
Plus it's a fun thing to pop into the op-shop and look for some vintage finds.  Try not to buy too much or you'll be back to square one.
26. Soak up the serenity
As Darryl Kerrigan said in the movie The Castle…..how's the serenity?  Take some time to just soak up the moments however grand or simple they may be.
27. Fish n chips n footy
Grab your friends and go get some fish and chips and sit by the local wharf or park. Bring the football with you and kick it around for some fun and laughs. Great for endorphins and happy vibes.
28. Weed the garden
Nothing feels better than pulling out pesky plants that don't belong in your yard. A bit of pruning cant' hurt either. It's kind of cathartic and the before and after can be very rewarding.  Add a load of mulch to the garden bed and "voila" you'll keep the weeds out for longer. Already done that in the last 27 days?  Well maybe pop on over to your elderly neighbour's garden instead. Though check in with them first just incase you get scissor happy with the shears.  I've heard of many a husband who's done a wonderful cutback on the trees only to be greeted by his significant other wonder what an earth they did that for.
29. Go fishing.
Simples.
30. Go Zero
Ever tried the zero or non alcoholic beverages? Now's the time to give them a whirl.  There's a plethora of choice available now at your liquor store and even in the supermarket shelves.  Even varieties of spirits too. Most of them also contain far less sugar than the alcoholic versions.  When choosing wine,  the de-alcoholised ones seem to taste more like the real thing than those that are a sparkling grape juice variety.
Some wines have the alcohol removed by a heating process and don't seem to have that soft drink taste to them.  The best way to know is to give them a whirl. (personal fave is the Mc Guigan wines' sparkling rose) Rather nice as a non alcohol bevvy for a change.
31. Feelin good
Feeling good….like you should.  The last tip on how to survive Dry July. Do a little dance….you did it.  Woo hoo!.   Just be sure if anyone see's you jumping around all happy that you explain why you are dancing in the middle of the street and shopping centre. Or they may think you are a little weird.
Most of all  I hope you enjoy the whole month and get some great AHA's from it. For more mindset and motivation you might also want to read  Why I decided to Give Up Alcholo last year.  
Dry July. Never Heard About it? Here's How it Started.
Way back in July 2008, three mates, Brett, Kenny and Phil, decided that they might like to take a bit of a break  from alcohol. (which also happened to be the month of July). They also wanted to raise money for a cause very close to their hearts, and kind family and friends sponsored them.
With the intent to try and raise $3,000 to buy a TV the waiting room at their local hospital they instead ended up raising $250,000, and you guessed it…. Dry July was here.
Now it's raised over $73 million (since 2008) for people affected by cancer, and helps to fund projects at more than 80 cancer organisation Australia wide.
If you'd like to join this month the Dry July login is here.
Well done guys.