This Awesome Vegan Chili Con Carne is so easy to make! Super tasty, rich and full of flavour all made with vegetables and lentils.
Any leftovers is are just as yum the next day and nachos sound kind tasty with some crunchy corn chips on the side.
Why You'll love this Chili Con Carne Vegan Style.
Create this meal anytime with a couple of tins of lentils in the pantry at any time.
You can use leftover roasted sweet red potato
It's a low budget wonder!
A crowd pleaser no matter your diet.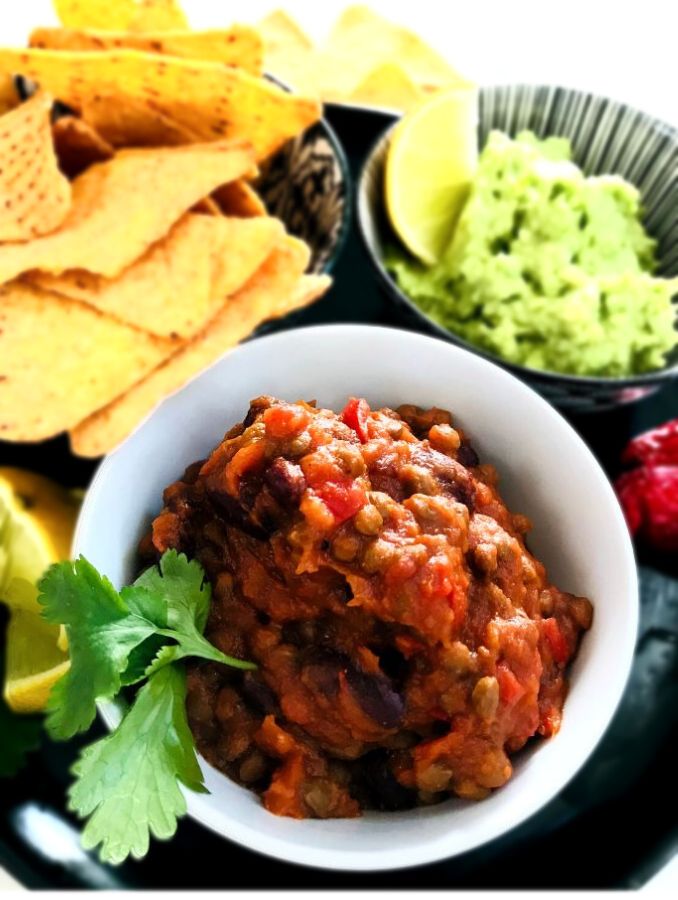 What Ingredients Do I Need To Make Vegan Chili Con Carne?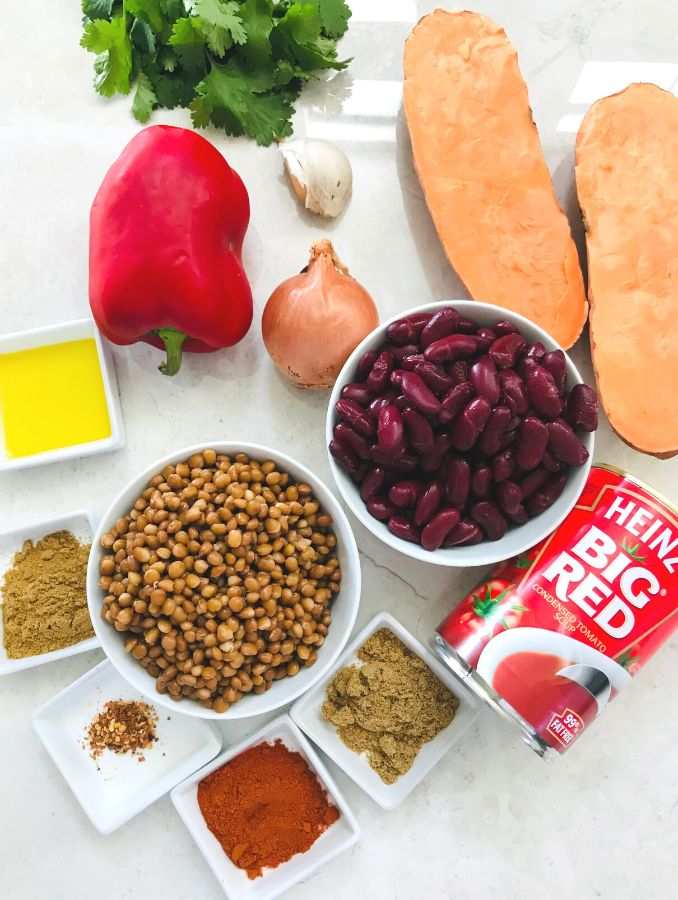 The Secret Ingredient That Gives This Chili Con Carne it's Unique Flavour?
The Flavours in this Vegan Chili Con Carne are slightly on the sweeter side probably because of the roasted goodness of the red sweet potato.
Adding the sweet potato adds bulk and gives it a nice thickness and consistency to the dish.
No need to mash the sweet potato as it's soft already from the roasting. The skin comes off easily and can be peeled off when slightly cooled.
Think it's easier to remove the skin whilst warm than if its cold.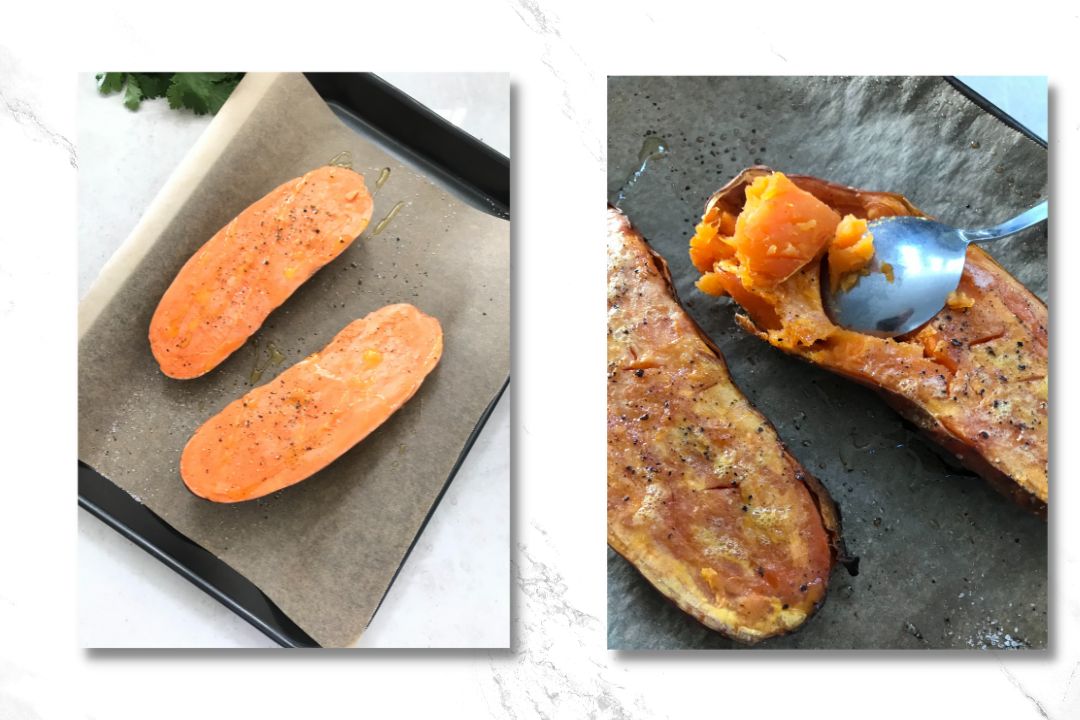 How to Cook Vegan Chili Con Carne
Brown the onions and garlic and add spices.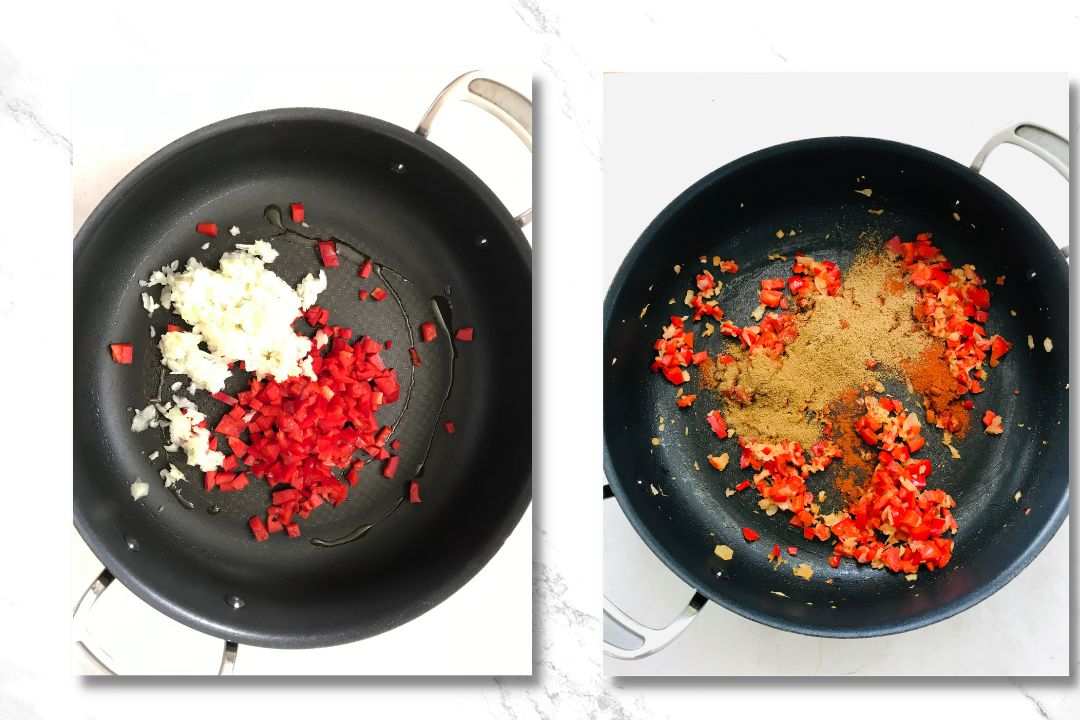 Add all the ingredients and cook till thickened. Quick and easy.  Full recipe below.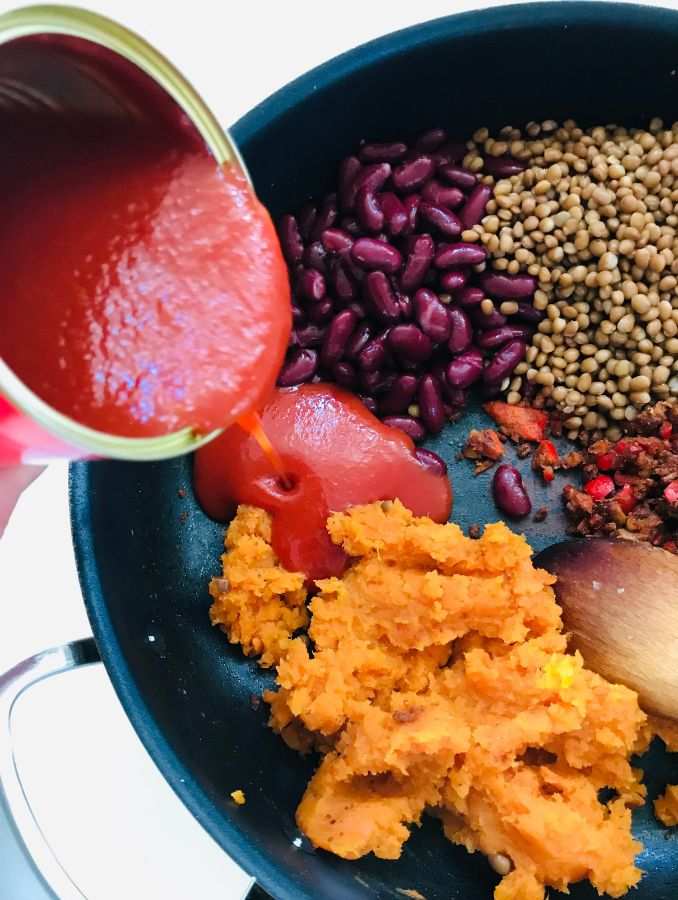 Awesome Vegan Chili Con Carne Recipe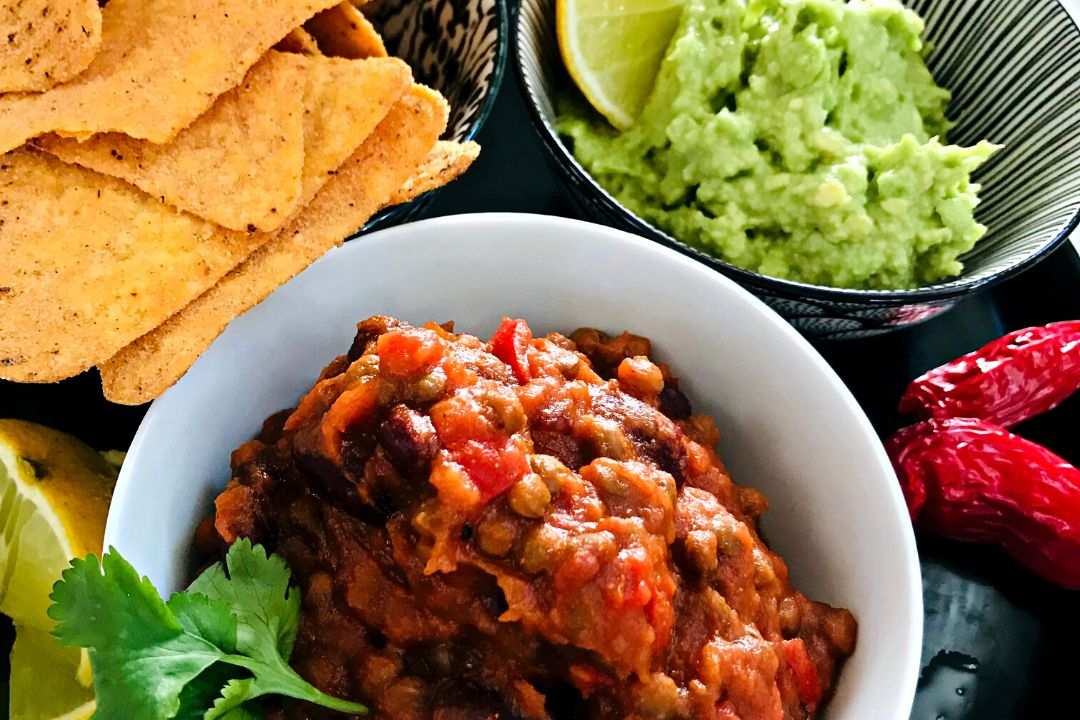 Awesome Vegan Chili Con Carne
Keyword:
chill con carne, Vegetarian chilli con carne
Ingredients
1

tabs

olive oil

1

brown onion

2

cloves garlic

1

red capsicum

1

sweet potato

medium size

1

can

red kidney beans

1

can

lentils

1

can

tomato soup

1

tabs

ground cumin

2

tsp

ground coriander

2

tsp

sweet paprika

chili flakes

just a pinch (add more if you like it hotter)
Instructions
Heat the oven to 180 Celsius.

Cut the sweet potato in half lengthways and place onto a baking tray, sprinkle with a little olive oil and salt and pepper and bake till cooked and golden in colour.

Drain the lentils and set aside.

When the sweet potato is cooked and cooled, remove the skins and lightly mash with a fork but keep it kind of chunky in texture.

Heat the oil in a largish frypan over medium heat. Add the onions, garlic and capsicum and stir and cook for around 5 minutes.

Add the spices, cumin, coriander, paprika and chili flakes and cook for a minute or till the aromatic.

Add the lentil, kidney beans and sweet potato to the pan along with the can of tomato soup and cook gently till combined and thickened slightly. Around 5 minutes or so.

Serve with guacamole, corn chips, shredded lettuce, chopped tomatoes, lime wedges and soft fluffy rice. Whatever your fancy.
Nutrition Facts
Awesome Vegan Chili Con Carne
Amount Per Serving
Calories 534
Calories from Fat 27
% Daily Value*
Fat 3g5%
Sodium 28mg1%
Potassium 1590mg45%
Carbohydrates 94g31%
Protein 35g70%
Vitamin A 1814IU36%
Vitamin C 56mg68%
Calcium 110mg11%
Iron 11mg61%
* Percent Daily Values are based on a 2000 calorie diet.
Substitutions
Beans – use black beans if you prefer
Vegetables – add some grated carrot or a little bit of zucchini while cooking
Serving Suggestions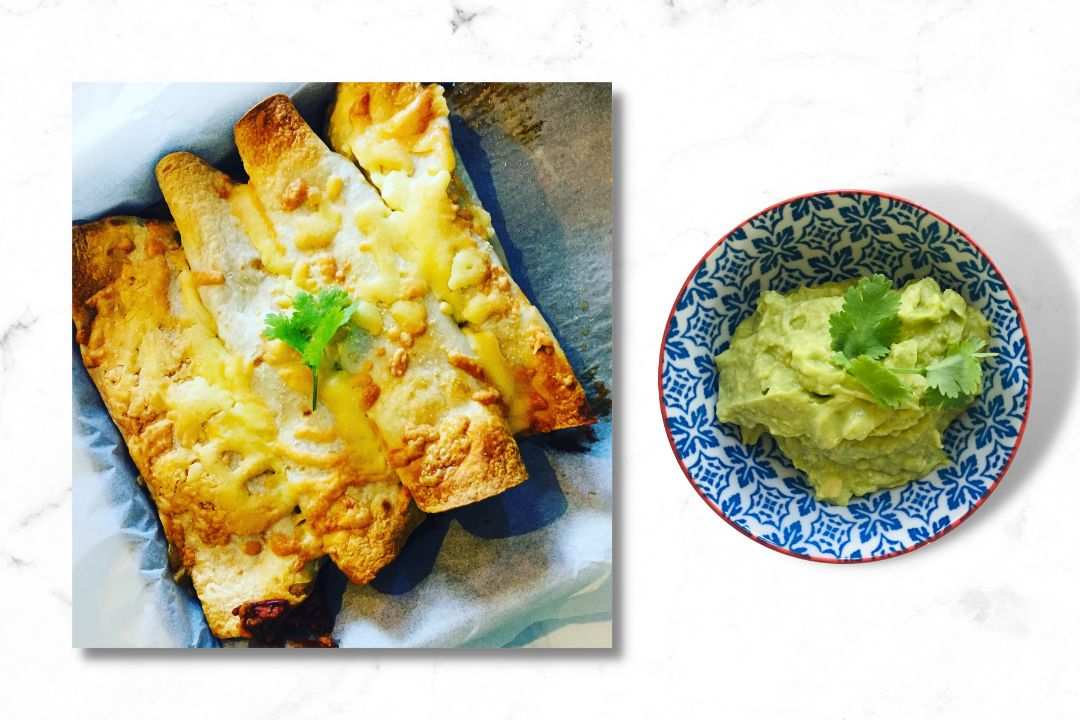 Why not try some alternative additions
Shredded lettuce, tomato and guacamole
Soft fluffy rice
Chili Sauce (and sour cream) for those who aren't vegan
Tortillas – dollop some chili con carne onto some soft tortillas and create a wrap with lettuce, tomato, and guacamole.
Turn them into baked enchiladas with some salsa and cheese and bake in the oven
Corn Chips and a little salsa
Eat with chunky sour dough bread – recipe for Beginners QuickC and Easy Sourdough Bread